Analyst: 2010 iPad Shipments Could Reach 8-10 Million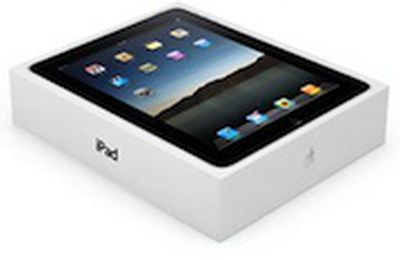 Fortune reports on a new research note from analyst Katy Huberty at Morgan Stanley citing iPad suppliers now forecasting shipments of 8-10 million iPads for calendar year 2010, up from previous estimates of around 5 million. The report notes, however, that shipments are not necessarily equal to sales, as some of that production will remain in distribution channels at the end of the year. Consequently, Huberty maintains a sales estimate of 6+ million iPads for the year.
According to Huberty, investors who are bearish on the iPad say it lacks a "killer app." Apple's near-term market, she counters, is the sub-$800 notebook computer market (30 million units in the U.S. and 120 million units globally). Longer term, she expects the books, magazines, video and iPad-optimized apps currently in the works to broaden that market.
Over the shorter term March-to-May timeframe, suppliers are now reporting that they expect to ship 2.5 million iPads during the initial surge, up significantly from Huberty's earlier estimate of 750,000 through the end of June. Analyst reports earlier this month had reported some delays in early iPad production that would limit launch quantities, although it is unclear exactly what the source of the delays were and what the magnitude of their effect has been on unit quantities.
Huberty, a prominent tech industry analyst, had been noted for her bearish estimates on Apple's financial performance over the past several years, but has come around in recent months to issue several reports citing Apple's leadership position in the mobile Internet industry and offering strong "bull case scenarios" for Apple's future growth.