More Analyst Claims of iPad Production Delays Surface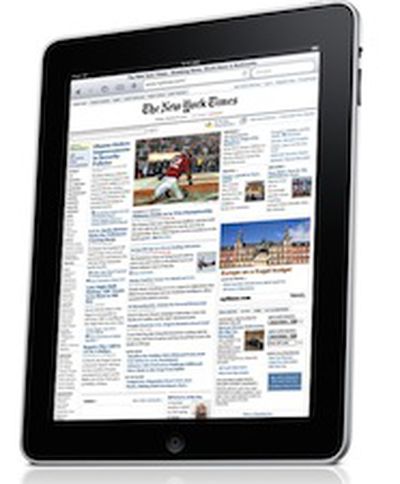 The Wall Street Journal reports on a new note from research firm ThinkEquity claiming that the Apple's manufacturing partners in Taiwan are in fact experiencing delays in ramping up iPad production ahead of the device's launch announced for later this month. According to the report:
Our checks in Taiwan indicate some minor delays on the iPad. The manufacturing of the iPads was supposed to pick up in February, but volumes even in March are still low. Current volumes are much lower than the market expected but most checks are indicating minor delays. The delays do not appear to be a glass or manufacturing process delays.
Barron's is also reporting on the news, citing expected shipments of 200,000-250,000 units for this month before ramping up to 800,000-1,000,000 units per month in the April-May timeframe. Earlier claims had suggested that Apple had been looking at having 1,000,000 units ready for deployment at launch.
A separate analyst report earlier this week had claimed that iPad production delays would create shortages or even delay the launch of the device, although Apple has stood by its "late March" launch date and other suppliers have disputed any delays in production.
MacRumors has heard whispers of a possible Friday, March 26th launch at 6 P.M. local time similar to that used for the original iPhone.