Once you've familiarized yourself with the main sections of the Apple Music app, there are a few options that you can customize which can enhance your enjoyment of the streaming service.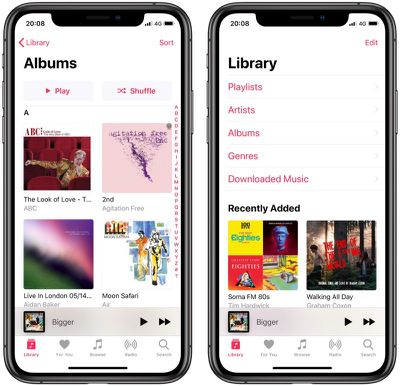 These are essentially tweaks to the Music app's Library section that can make navigating your music easier. Keep reading to learn what they are.

Customize the Library View
In the ‌Apple Music‌ app, the top of Library view displays the default headings Playlists, Artists, Albums, Genres, and Downloaded Music, in that order.
You can customize the headings that are displayed at the top of your library and use additional headings that aren't immediately obvious.


Tap the Library tab, and then tap Edit in the upper right corner of the screen, and you'll see the list of headings expand to include Songs, Music Videos, Compilations and Composers.
Tap the boxes next to the headings to include or exclude them. You can also re-arrange the order in which they appear by dragging the bars on the far right.

Customize the Albums and Songs Views
The Albums and Songs views include several sorting options that you can choose from to make browsing your music library more convenient.


Simply tap Sort in the upper right corner of the Album or Songs screen and select Artist, Title, or Recently Added from the pop-up menu.