In iOS 17, Apple Music has got some new features that should make using the Music app and the ‌‌Apple Music‌‌ streaming service in general a more enjoyable and immersive experience.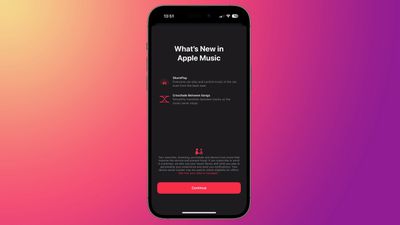 One new new ‌Apple Music‌ feature in particular that rival music streaming services have had for some time is the ability to crossfade tracks, so now you can smoothly transition between songs so that the music never stops.
To enable crossfade for ‌Apple Music‌ on iPhone and iPad, simply do the following:
Open the Settings app on your device.
Scroll down and tap Music.
Scroll down to the "Audio" section, then toggle the switch next to Crossfade so that it's in the green ON position.
Now you can adjust the slider below to choose the number of seconds in which the crossfade is active across consecutive songs (from 1 up to 12 seconds).

Now go into the Music app and try playing an album, personalized radio station, or playlist, and you should hear the smooth transition between tracks immediately.