In macOS, Apple's Safari is the default browser for accessing the web, but you don't have to keep it that way. This article shows you how to change your default web browser to an alternative option. Keep reading to learn how.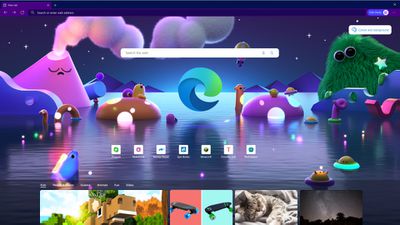 Microsoft Edge
Apple's Safari has been met with
complaints
from some users in recent years over the browser's bugs, user experience, and website compatibility. Fortunately, there are several alternative browsers available for Mac, with the most popular being
Google Chrome
,
Microsoft Edge
, and
Mozilla Firefox
.
While Chrome is the most popular choice among Mac users, Microsoft Edge is catching up. In fact, Edge is on the verge of overtaking Safari as the world's second most popular desktop browser, thanks to its fast performance and strong feature set.
While all browsers have something different to offer, the choice between them really comes down to personal preference. The main contenders are all free to download, so the best thing to do is install them, try them out, and keep the one you like best. Then you can make it your default browser to replace Safari.
The following steps show you how to do just that. Bear in mind that they assume you have already downloaded and installed the browser you want to use.
Launch System Preferences from your Mac's Dock, from the Applications folder, or from the Apple menu bar ( -> System Preferences...).
Select General, the first icon in the preference panel.


Click the dropdown menu next to "Default web browser" and select your choice from the list of installed browsers.

That's all there is to it, you have now successfully changed your default web browser from Safari to your preferred app. Want to do the same thing on your iPhone or iPad? Check out our dedicated article to learn how.