iOS 14 is expected in a matter of weeks at WWDC. Typically, we know very little concrete about an upcoming iOS version prior to the announcement, but this year there was a leak of an early build of iOS 14.
That leak got into the hands of the developer community which has found a number of new features hidden in the code.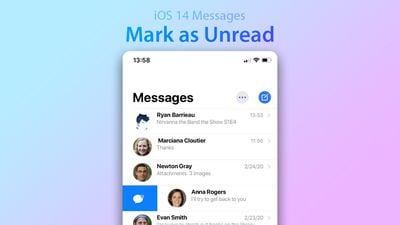 Mockup of group typing indicators in iOS 14 iMessages
Apple is working to allow you to mark a message unread, similar to email. Sometimes there is a text that you just want to get back to later. Rather than ignore and forget, you will be able to mark the conversation as unread, restoring the unread blue dot, so you can go back to it at a later time. We don't believe this will affect read receipts, however. If you have read receipts on, it is unlikely that this feature will revert read status back to unread.