Halide Articles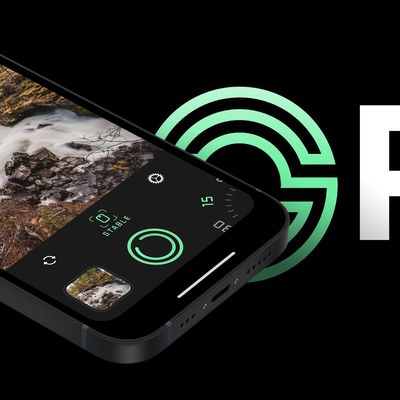 Spectre, the long-exposure AI-powered iPhone camera app made by the developers of the popular Halide photography app, is now free. For those unfamiliar with Spectre, the app uses a computational shutter to take hundreds of photos over the course of a few seconds to create an up to 3-second long exposure. Because it's taking hundreds of images instead of one continuous shot, users can...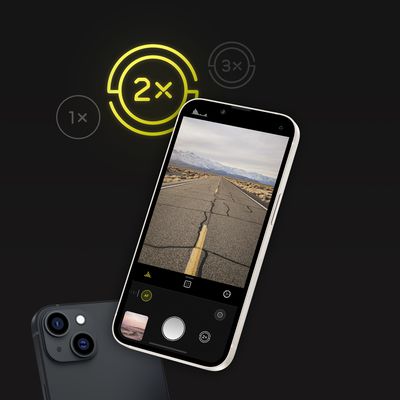 iPhone 14 Pro models feature a telephoto camera lens with 3x optical zoom, allowing users to take close-up photos of far-away objects without compromising quality. Such telephoto features are limited to Apple's Pro models, but thanks the latest update to popular third-party camera app Halide, users with non-Pro iPhones can now also get in on the action. Halide 2.11 comes with a new...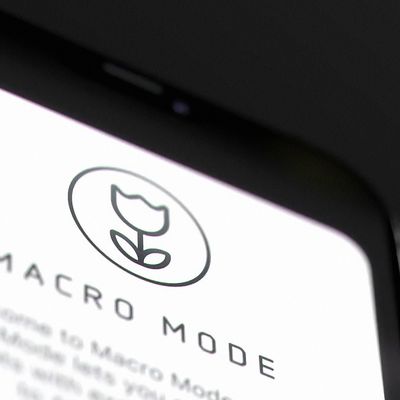 iPhone 13 Pro models feature an upgraded Ultra Wide camera with autofocus that enables macro photography, allowing users to take close-up photos of flowers, insects, and other objects that are as close as 2cm to the camera lens. Apple's Macro Mode is limited to iPhone 13 Pro models, but those with older iPhones can now get in on the action, as Halide today announced that it has updated its...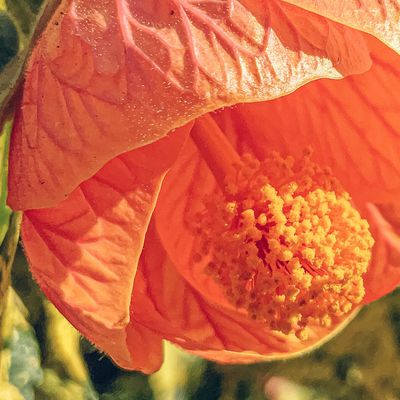 When Apple releases a new product with upgraded camera technology, the developers behind popular photography app Halide often take a deep dive into the revamped camera features to provide us with some insight into how things work behind the scenes. Halide developer Sebastiaan de With today shared a look at the cameras in the new 11 and 12.9-inch iPad Pro models, uncovering a hidden macro...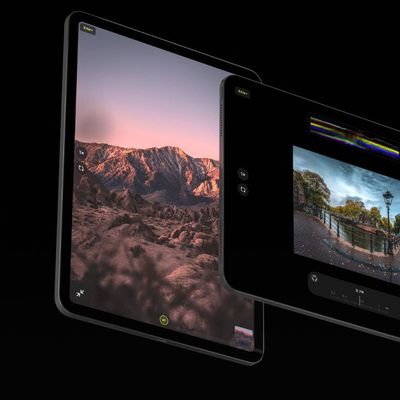 Just three days before the new iPad Pro begins arriving to customers, the developers of award-winning iPhone camera app Halide have announced the release of an iPad app, complete with a custom user interface that takes advantage of the larger screen. To keep the viewfinder minimally obscured, the iPad app has an expandable "honeycomb" of controls next to the shutter button for manually...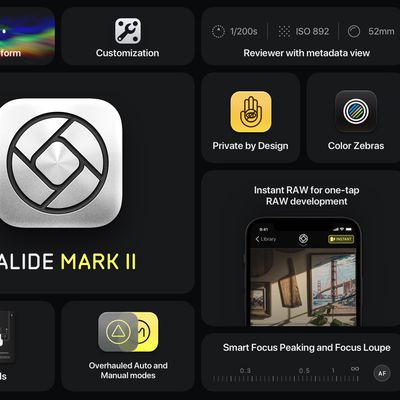 The developers behind the Halide camera app today announced the launch of Halide Mark II, a new photography app that combines everything from Halide with the technology that was introduced in Spectre, an app for capturing long exposure photos, also from the makers of Halide. Mark II is described as an "elegant, intuitive camera" that can be used by casual photographers while also providing...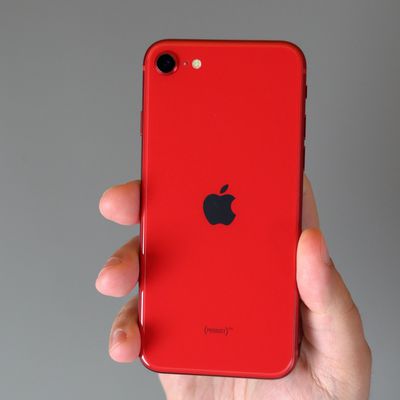 Though it is a budget device with a single-lens camera, the iPhone SE features support for Portrait Mode, enabled through the powerful A13 chip in the smartphone. It is the first of Apple's smartphones to offer Portrait Mode photos created entirely with software techniques rather than hardware, which prompted the developers behind popular iOS camera app Halide to take a deep dive into how it ...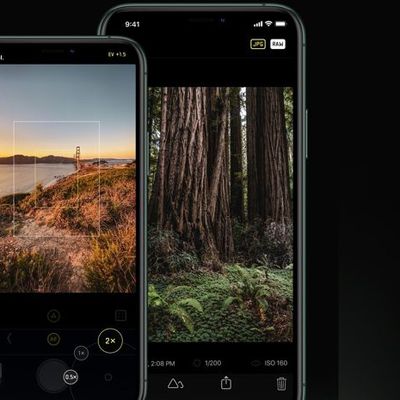 Halide, a popular camera app designed for iOS devices, was today updated with support for the iPhone 11 and ‌iPhone‌ 11 Pro, with the company adding new features able to take advantage of the hardware in the new devices. There's a faster lens switcher that uses Haptic Touch to switch between the two focal lengths in the ‌iPhone‌ 11 (wide and ultra wide) and the three focal lengths in the ‌iPhon...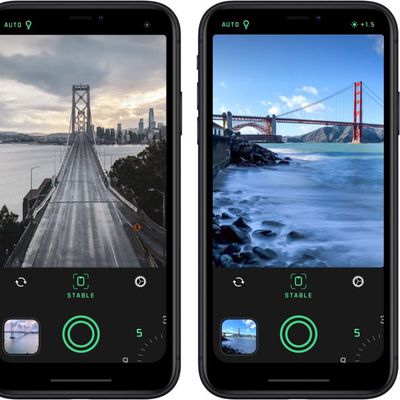 The developers behind the popular Halide photography app today launched an all-new app, Spectre. Spectre is designed to overhaul the way that we take long exposure images using some unique machine learning and stabilization techniques. When capturing a long exposure image with Spectre, the app takes advantage what's described as an intelligent computational shutter to take hundreds of photos...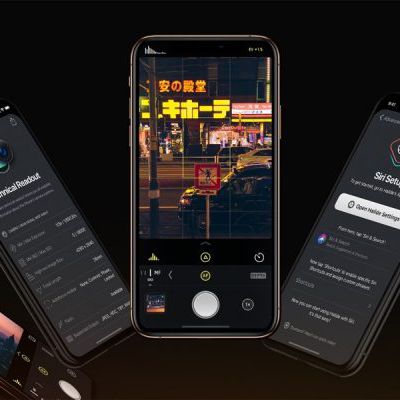 Popular photo taking app Halide Camera was today updated to version 1.10, introducing a number of new features including Smart RAW for iPhone XS and iPhone XR, and a tweaked watch app for Apple Watch Series 4 models. The Smart RAW feature works using a new automatic logic built for getting the best RAW shots out of the iPhone XS and XR, enabling photographers to get even more detail out of...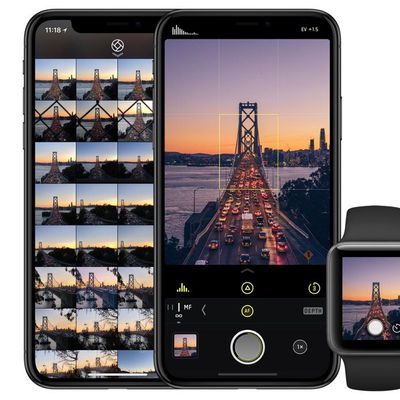 Popular photo taking app Halide Camera was today updated to version 1.8, introducing several major new features, like an Apple Watch companion app, new Accessibility options, and a self-timer. Halide for Apple Watch is designed to complement the Halide app on the iPhone, offering access to tools for framing shots, setting timers, and triggering the camera shutter on the iPhone for hands-free...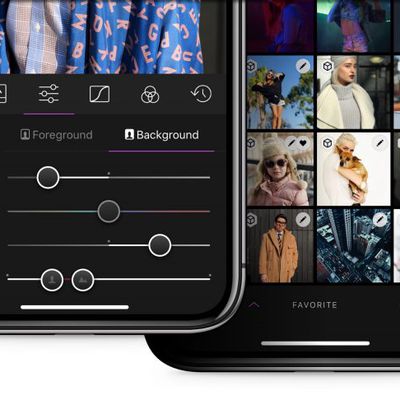 Popular photo editing app Darkroom reached version 3.5 today, introducing the ability to edit Depth shots taken on supporting iPhone cameras, along with several other notable new features. After updating to v3.5, Darkroom will automatically load the depth map for Portrait photos encountered in the library and recreate applied blur from scratch, handing control of its strength and location back ...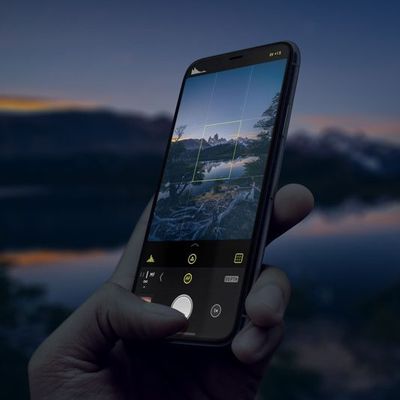 Popular camera app Halide, which provides iPhone users with more control when taking pictures with their iPhones, today received a major update that introduces several new features. Photos with Portrait effects are now available in the Halide app, with Halide incorporating a mix of smart facial detection and point of interest detection to create Portrait mode photos with background blur...