Spectre Long-Exposure iPhone Camera App Now Free, Ushering in Spectre Pro
Spectre, the long-exposure AI-powered iPhone camera app made by the developers of the popular Halide photography app, is now free.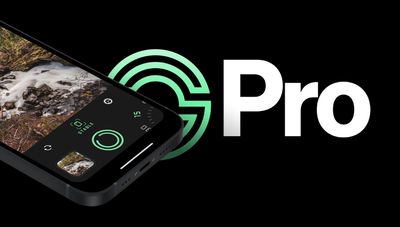 For those unfamiliar with Spectre, the app uses a computational shutter to take hundreds of photos over the course of a few seconds to create an up to 3-second long exposure.
Because it's taking hundreds of images instead of one continuous shot, users can hold their phone while taking long exposure images with Spectre, no tripod necessary.
Previously $1.99, the app's switch to freeware marks the introduction of a new paid-for Pro version, which includes additional 15- and 30-second exposure modes, plus a new Pro icon.
Spectre Pro is a free upgrade to existing users, while new users can unlock the Pro version for a $4.99 one-time purchase. The app works on the iPhone 6S and newer and requires iOS 15 and later, and is available to
download from the App Store
.