Halide's New Feature Lets You Take Virtual Telephoto Shots on Non-Pro iPhones
iPhone 14 Pro models feature a telephoto camera lens with 3x optical zoom, allowing users to take close-up photos of far-away objects without compromising quality.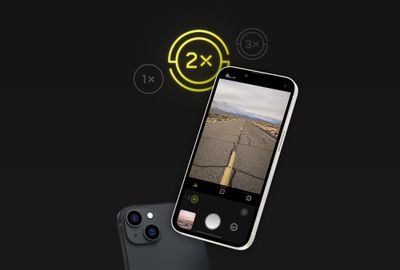 Such telephoto features are limited to Apple's Pro models, but thanks the latest update to popular third-party camera app Halide, users with non-Pro iPhones can now also get in on the action.
Halide 2.11 comes with a new feature called Neural Telephoto, which adds virtual lenses to the app's interface that enhance details in shots by applying the same machine-learning that powers Halide's macro mode.
Normally, when you use digital zoom to enlarge an image area, the number of megapixels decrease, which lowers the quality of the image, resulting in blurry, jagged shots with visible pixels.
Neural Telephoto takes these shots and enhances them with its machine-learning system, providing much better results at a virtual 2x zoom, according to the app's developers.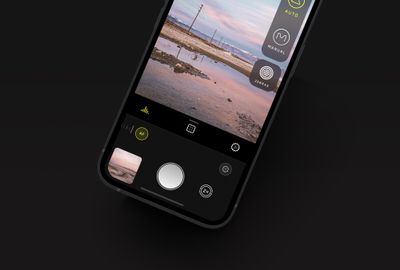 Neural Telephoto shots are zoomed and enhanced using machine learning in HEIC and JPEG, but the feature also captures unedited, non-zoomed full RAW files. By default, Halide shoots in RAW and JPEG mode, which provides users with an unaltered RAW file along with a zoomed and enhanced JPEG file.
The feature is available now as a free update for all existing users. For new users, the Halide app is priced at $2.99 per month or $11.99 per year, or $49.99 as a one-time purchase.