Google Pixel
By MacRumors Staff
Google Pixel Articles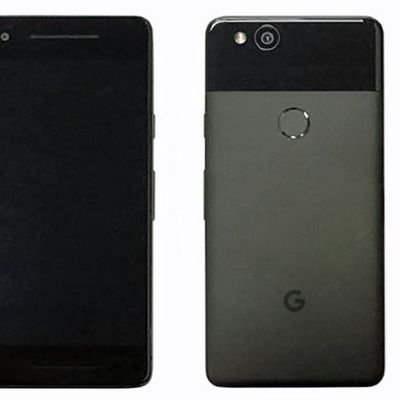 Google's second-generation Pixel smartphone will be made by HTC and feature "squeezable" sides to perform different functions, according to a filing with the Federal Communications Commission on Tuesday. The filing essentially confirms that the Google Pixel 2 will borrow the squeezable frame from the HTC U11. Screenshots included in the document show the feature is to be called "Active Edge"...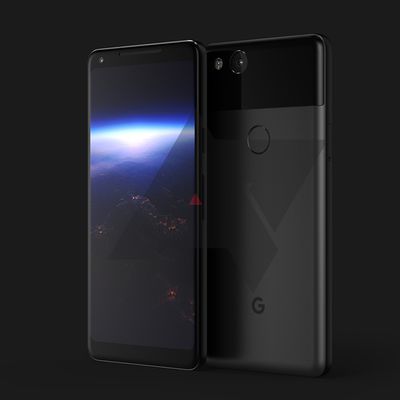 Google's second-generation Pixel XL could feature a squeezable body, a 6-inch AMOLED display, and thinner bezels, according to information and rendered images leaked today by Android Police. LG is said to be manufacturing the Google Pixel XL 2, which features a design that's curved like the original Google Pixel. It continues to offer a rear fingerprint sensor (now located in the aluminum...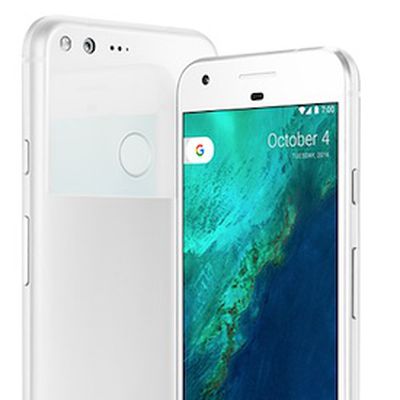 Google has hired veteran chip architect Manu Gulati, who worked at Apple for the past eight years, according to Variety. Gulati is now a Lead SOC Architect at Google, where he began in May, according to his recently updated LinkedIn profile. Gulati was "instrumental" to the company's efforts to build custom chips for the iPad, iPhone, and Apple TV, according to the report. Apple's custom ...

Google has ended production of its Pixel laptop, which originally aimed to compete with Apple's MacBook Air. During a small meeting with journalists today at the Mobile World Congress in Barcelona, Google's senior vice president for hardware Rick Osterlohthe responded to a question about future Pixel notebooks, saying the company has "no plans to do one right now". According to TechCrunch, ...

The first round of reviews of Google's new Pixel and Pixel XL smartphones appeared online this morning. Most sites have come away with largely positive impressions of the devices, hailing in particular the Pixel's camera performance compared to the iPhone 7 and 7 Plus. The Verge called the Pixel a "home run" for Google, noting that while it looks like an iPhone from afar, "there are a lot of...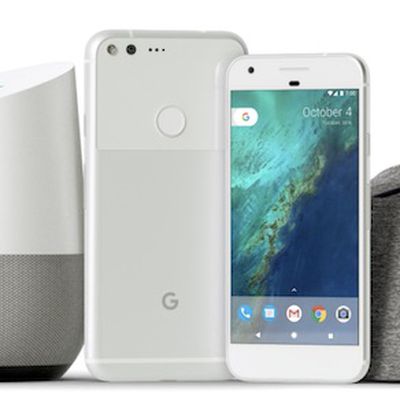 At its media event today in San Francisco, Google announced a few new pieces of hardware, mainly centering around the company's artificial intelligence initiatives and the confirmation of a new pair of smartphones called the Pixel and Pixel XL. Additionally, the company revealed the new Chromecast Ultra streaming dongle, a VR headset called Google Daydream, and gave more details about its...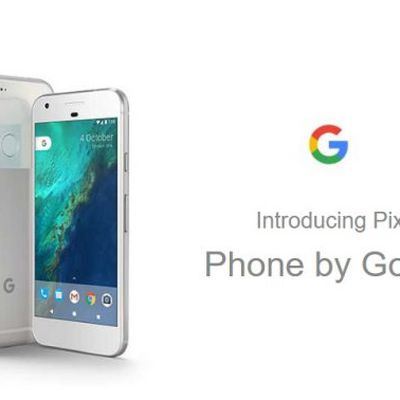 U.K. mobile retailer Carphone Warehouse was today guilty of publishing a series of visuals and spec slides for Google's upcoming own-branded smartphones, a day ahead of their official unveiling (via 9to5Google). Due to be announced at the company's October 4th San Francisco event, Google's 5-inch 'Pixel' and 5.5-inch 'Pixel XL' smartphones feature Snapdragon 821 processors and 4GB RAM, a...