Gear S2
By MacRumors Staff
Gear S2 Articles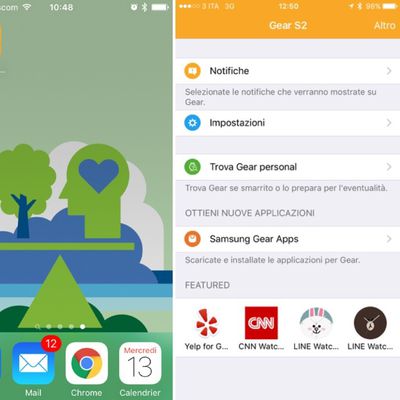 In January, Samsung announced plans to add iOS support to its Gear S2 Smart Watch, and it appears work on an iOS app is well underway. Screenshots of a beta Gear S2 app designed for iOS devices have been shared on the XDA forums, giving us a first look at the design of the app and the features that will be available. XDA forum members have also been able to download the test app and have...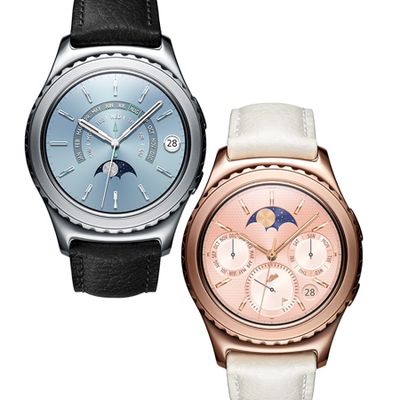 Samsung today held a press conference at the Consumer Electronics Show in Las Vegas, where the company announced new rose gold and platinum variants of its Samsung Gear S2 smart watch and pledged future iOS support for the device. First introduced in August, the Gear S2 is Samsung's newest smart watch and its first with a round display. The Gear S2 was originally available in black or silver...

Samsung today unveiled its newest smart watch, the Samsung Gear S2, which is the company's first watch that includes a round display instead of one that's square or rectangular. Positioned as Samsung's seventh smart watch release, the Gear S2 comes in three varieties: Classic, standard, and 3G. The Classic version includes a black case with a black leather band, while the standard version...