Ford Articles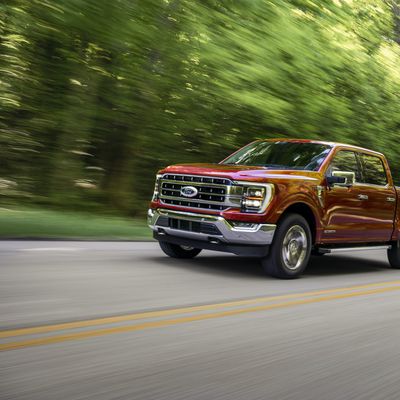 Ford's F-series pickup is the best-selling vehicle in the U.S., and last night the carmaker unveiled the redesigned 2021 F-150, which includes Ford's new SYNC 4 infotainment system with wireless CarPlay and Android Auto. Ford announced SYNC 4 last October, with the first announced vehicle to include it being the upcoming electric Mustang Mach-E. With the F-150, Ford will be kicking off...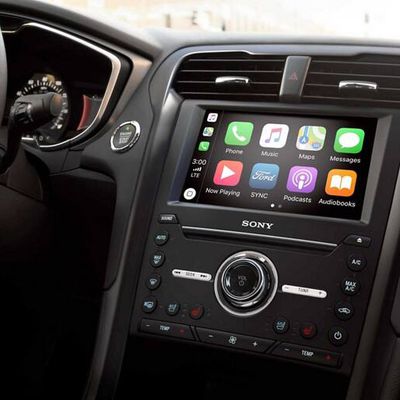 Ford today previewed its new SYNC 4 infotainment system, including support for wireless CarPlay and Android Auto. The new SYNC 4 system will be available on select Ford vehicles starting in 2020. CarPlay on SYNC 3 The wireless solution works over Bluetooth and Wi-Fi, allowing an iPhone to be connected to the CarPlay system without using a Lightning to USB cable. Ford joins BMW in offering...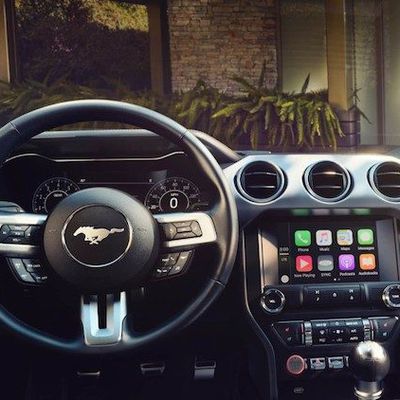 Ford today released a SYNC 3 software update that adds CarPlay and Android Auto support to its 2016 model year vehicles. Ford said customers with Wi-Fi-enabled vehicles can set up their vehicle to receive the update automatically. SYNC 3 version 2.2 can also be downloaded from the Ford Owner website and installed with a USB drive, or customers can visit any Ford dealership to have the update ...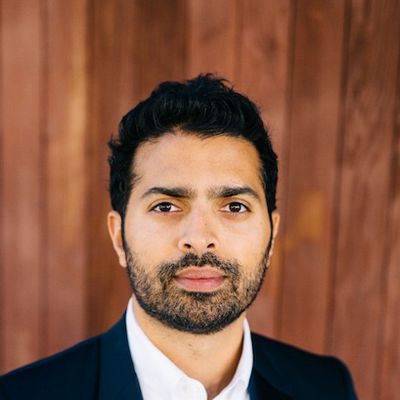 Ford today announced it has hired Musa Tariq as a Vice President and its Chief Brand Officer starting January 30. Tariq will work with Ford's marketing and communication departments to "define, build, and communicate" the carmaker's brand across the world as it further pushes into connected technologies. Tariq has served as Global Marketing and Communication Director of Apple Retail since...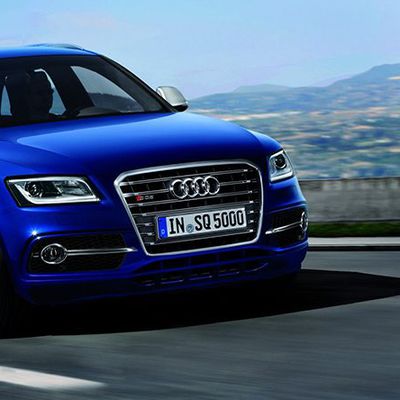 Ahead of the annual North American International Auto Show in Detroit, which opens to the public on Saturday, a number of automakers have debuted new CarPlay-supported vehicles, including models with first-time compatibility from Audi, Honda, and General Motors brands Chevrolet and GMC. Audi SQ5 Audi today announced the 2018 SQ5 crossover supports both CarPlay and Android Auto, a first for...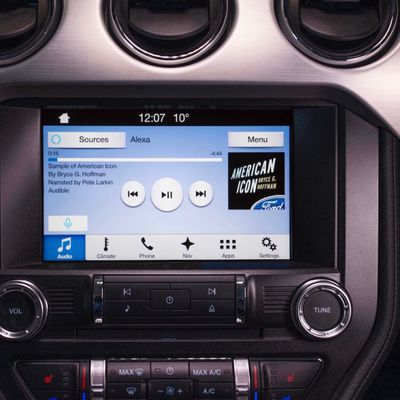 Ford has announced it is teaming up with Amazon to integrate Alexa virtual assistant into its cars, allowing vehicle owners to access shop, search, and control smart home features on the road. The partnership means owners of Ford cars equipped with the SYNC 3 AppLink system will be able to access Amazon's Alexa voice-activated virtual assistant from the driver's seat, enabling them to check...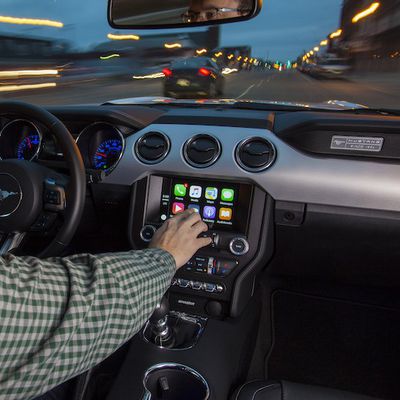 Ford and Toyota have formed a four-automaker consortium to speed up the deployment of open source software for connected in-car systems, according to a report by Bloomberg on Wednesday. The SmartDeviceLink Consortium, which includes Mazda, PSA Group, Fuji, and Suzuki, aims to prevent Apple and Google from controlling how drivers connect smartphones to their vehicles. Suppliers Elektrobit,...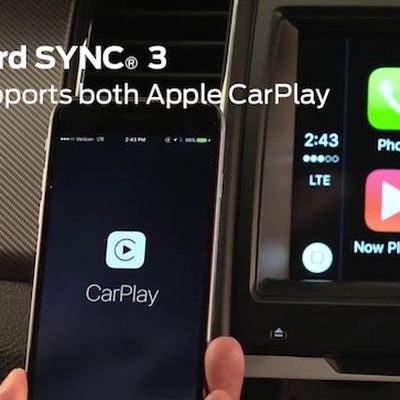 Ford has announced that its SYNC 3 infotainment system, which includes CarPlay and Android Auto, is now available across its entire 2017 lineup of cars, SUVs, light trucks, and electric vehicles in the United States. The expansion brings CarPlay to already-released 2017 models such as the Fusion, Mustang, and Explorer, while other models like the 2017 F-150, Focus, Edge, and Super Duty will...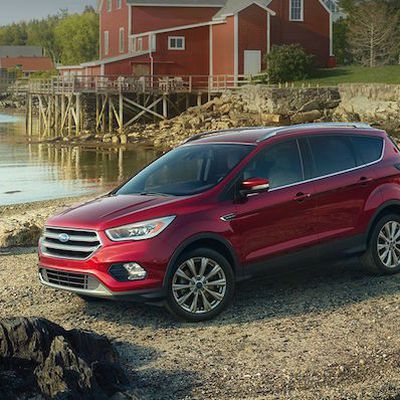 As promised, Ford has announced that its new 2017 Escape will be its first vehicle to support CarPlay and Android Auto through its SYNC 3 Connect platform. The automaker's best-selling SUV has entered production in Louisville, Kentucky, and sales will begin at U.S. and Canadian dealerships in May 2016. Ford's all-new 2017 Escape hits dealerships in May 2016 (Image: Ford) CarPlay will bring ...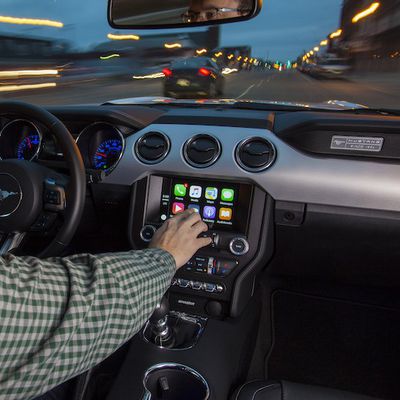 Ford has announced it is adding CarPlay and Android Auto to all 2017 vehicles in North America equipped with BlackBerry's QNX-based SYNC 3 platform, starting with the new Ford Escape. CarPlay and Android Auto will also be available in 2016 vehicles with SYNC 3 as an upgrade later this year. Ford is also adding new SYNC AppLink apps for AAA/CAA member services, Concur expense report tracking, ...

While many carmakers are starting to roll out support for Apple's CarPlay in-vehicle functionality, an older Siri Eyes Free feature is also designed to help minimize driver distraction by using Siri voice recognition and spoken responses to allow drivers to interact with an iPhone without needing to look at the screen. Siri Eyes Free is generally activated through a hardware button on the...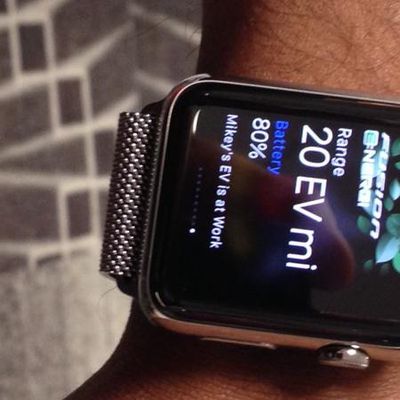 Ford has promised to bring CarPlay to its vehicles and is listed as one of Apple's CarPlay partners, but Ford executives say the company will also focus on compatibility with Android and its own Ford SYNC in-car infotainment system to give consumers as much choice as possible. In an interview with Re/code, Ford CTO Raj Nair explained that the company doesn't want people making car choices based...