Bang & Olufsen
By MacRumors Staff
Bang & Olufsen Reviews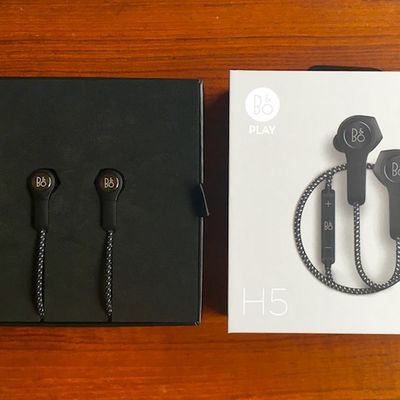 With the controversial removal of the headphone jack from Apple's upcoming iPhone range a seeming inevitability, audio companies are already ramping up Bluetooth headset options ahead of the devices' launch in the fall. In June, premium audio heavyweight brand Bose debuted a wireless version of its flagship over-the-ear headphones with the QuietComfort 35's. Not to be outdone, last month...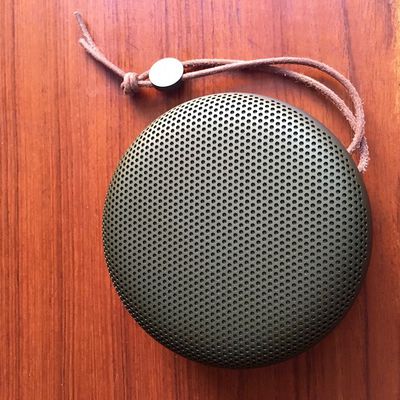 Last month, B&O PLAY announced the Beoplay A1, the latest portable Bluetooth speaker in its family of luxury home audio products. B&O PLAY is a brand subsidiary of Danish high-end audio and video manufacturer Bang & Olufsen, known for its principled attention to design (which some say inspired Apple). We decided to take a look at the A1 ultraportable speaker to see if the device justifies its ...
Bang & Olufsen Articles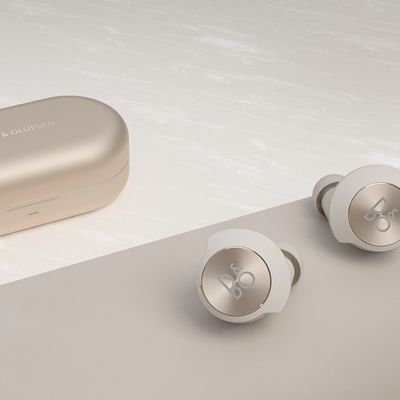 Bang & Olufsen today announced Beoplay EQ, the Danish audio outfit's first true wireless headphones with adaptive active noise cancelation. To achieve maximum noise cancelation, the buds use adaptive ANC that combines active noise cancellation with passive sealing. Six microphones allow for automatic adjustment of ANC levels and also make use of directional beamforming technology to improve...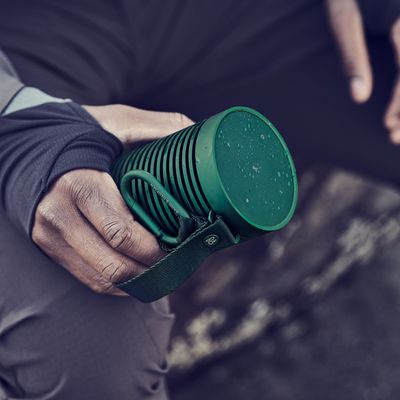 Danish audio outfit Bang & Olufsen today announced the Beosound Explore, a rugged, lightweight Bluetooth speaker that's designed for taking on outdoor adventures. Pitched as the first speaker to use a scratch resistant Type 2 anodized aluminum, the can-shaped unit is IP67 dust and waterproof, weighs 631 grams, is portable (81mm x 124mm) and offers up to 27 hours of playtime on a single...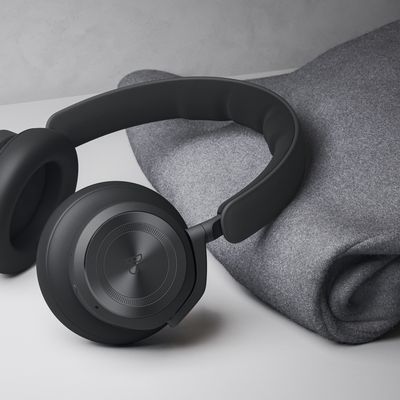 Bang & Olufsen today launched its latest premium over-ear headphones, the Beoplay HX. Housed in a design geared for maximum comfort and durability, the headphones offer listeners adaptive active noise cancelation and up to 35 hours of listening time on a single charge. Beoplay HX offers a powerful listening experience through two custom designed 40mm speaker drivers with neodymium magnets and...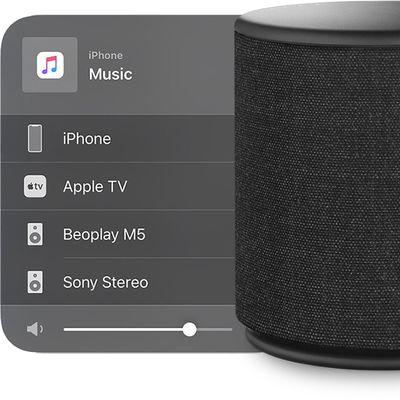 Bang & Olufsen over the past week has added AirPlay 2 support to more of its speakers, including the BeoPlay A9 and BeoPlay M5. BeoPlay M5 speaker in AirPlay Picker via Brad Thomas This follows the addition of AirPlay 2 to the BeoPlay M3, BeoSound 1 and 2, BeoSound Core, and BeoSound Shape earlier in November, to be followed by the BeoPlay A6, BeoSound Essence, and BeoSound 35 by the end of...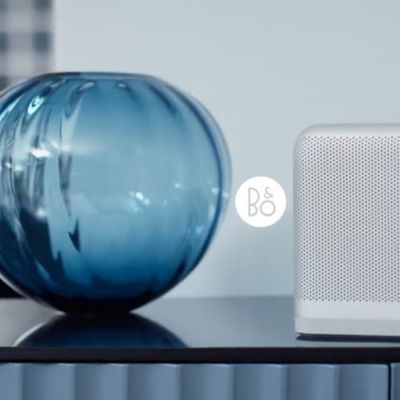 Bang & Olufsen brand subsidiary B&O Play today announced the Beoplay P6, the latest offering in its range of portable wireless speakers. Designed by Cecilie Manz, the P6 shares a similar aesthetic to the Danish audio company's Beoplay A1 and P2, featuring a dust and splashproof anodized aluminum exterior with square speaker grilles on both sides, and a leather strap looped through one side for ...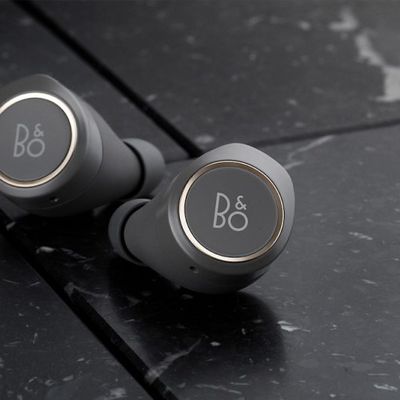 Bang & Olufsen today unveiled a pair of $299 truly wireless earbuds called Beoplay E8, the Danish company's pricier luxury alternative to Apple's $159 AirPods. The E8 Bluetooth in-ear headphones are a mixture of aluminum and polymer, making them splash and dust-proof, while each earpiece features a touch surface that supports fingertip gestures to play/pause music, take calls (a mic is...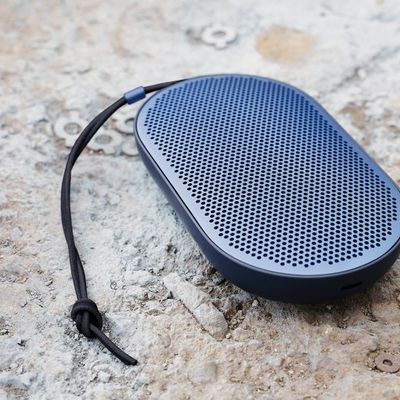 Danish high-end audio outfit B&O Play unveiled its latest Bluetooth speaker today. The Beoplay P2 features a grilled aluminum and leather design similar to the company's impressive $250 Beoplay A1 speaker, which we reviewed last year, but otherwise there are some notable differences. First of all, the P2 is cheaper at $169, and it comes in a smaller housing than the A1, which the company...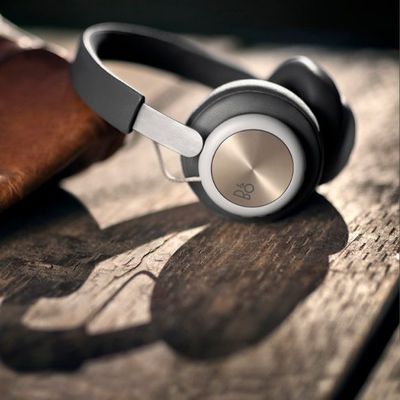 Bang & Olufsen brand subsidiary B&O Play has announced a new pair of wireless headphones called the Beoplay H4, which "focus on pure essentials". At $299, the over-ear Bluetooth headphones offer a less costly alternative to the company's pricier wireless models, like the the H8 and H9, and instead of a touch interface they feature traditional physical buttons to control volume and playback. ...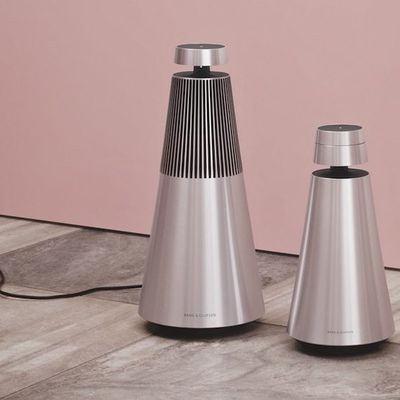 Bang & Olufsen recently unveiled a pair of new wireless speakers, the BeoSound 1 and BeoSound 2, which provide 360-degree sound displacement in cone-shaped aluminum exteriors with the added bonus of support for AirPlay (via Engadget). The speakers are priced at a premium for their sound quality and top-shelf construction, with the BeoSound 1 running for 1,295 euros (about $1,450) while the...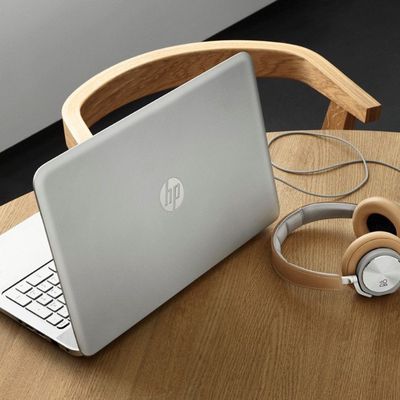 When Apple acquired Beats Electronics, several companies that had deals and partnerships with the headphone company were forced to sever their agreements, including Hewlett-Packard (HP). At the time of the acquisition, HP was selling laptops with "Beats Audio" branded speakers, through a partnership with Beats that was originally established in 2011. HP was only allowed to continue development ...