Apple Books
By MacRumors Staff
Apple Books How Tos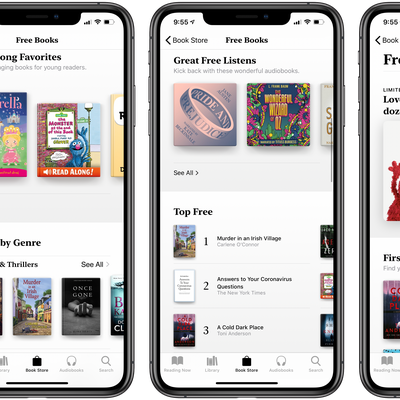 If you've downloaded books, audiobooks, or PDFs to the Books app on your iPhone or iPad, it's worth going through them every once in a while. You may find that some of them no longer need to be there, in which case they're just taking up space on your device. The following steps show you how to delete unecessary items from the Books app, which should help free up some valuable storage. Laun...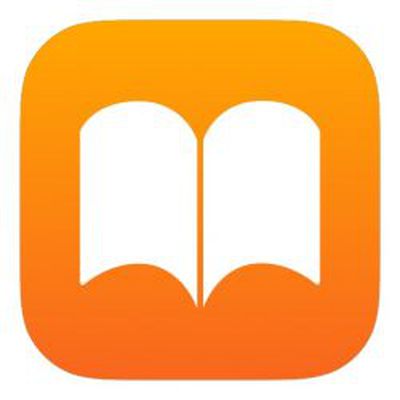 In iOS 13, Apple has added a new feature to its Books app that lets you keep track of how many minutes a day you spend reading and how many books you've read so far this year. If you could benefit from some motivation to help you start a book and keep going until the end, then using Reading Goals could be the answer. When you hit your goal, you'll get a pop-up notification with the option to...
Apple Books Articles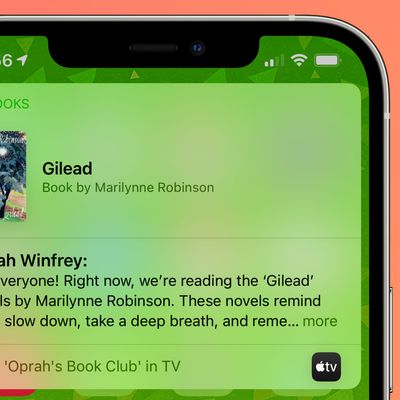 Apple has a partnership with Oprah for "Oprah's Book Club," a follow along reading experience available in the Apple Books app and the Apple TV+ app. Starting today, there's a new Oprah Siri integration that allows you to ask Siri what book Oprah is currently reading for her book club. In response, Oprah herself reads a synopsis of the book, which happens to be Marilynne Robinson's novel...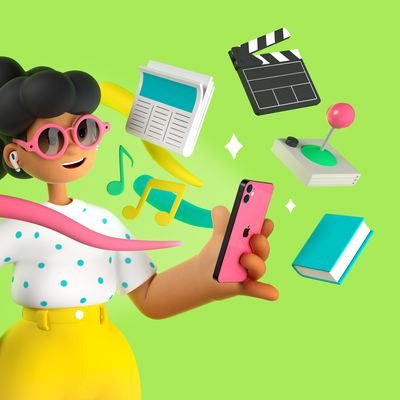 Apple has today announced that New Year's Day saw a new single-day spending record of over $540 million on the App Store, as the company celebrated a number of highlights from its various services in 2020. Recapping 2020, Apple announced that the year's most downloaded apps were Zoom and Disney+, and games on the ‌App Store‌ "became more popular than ever." Apple revealed that developers...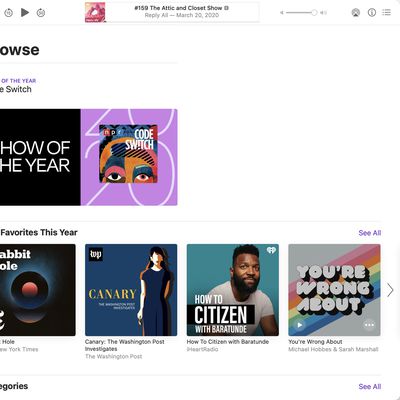 At the end of each year, Apple shares its picks for the best App Store apps, podcasts, Apple Music songs, books, and more, and today the company is highlighting the top books, audiobooks, and podcasts of 2020. Code Switch by NPR was named the Apple Podcasts: Show of the Year, which is a new category for 2020. Apple also highlighted the top 10 biggest shows of 2020, which include Stuff...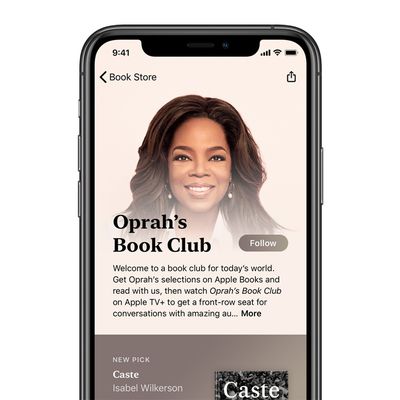 Last year, Apple and Oprah Winfrey launched Oprah's Book Club in the Apple Books app, providing readers with a curated selection of "stories that truly matter by today's most thought-provoking authors." Oprah today announced that her latest selection is "Caste: The Origins of Our Discontents" by Isabel Wilkerson, a Pulitzer Prize-winning historian and author. The book is available now on...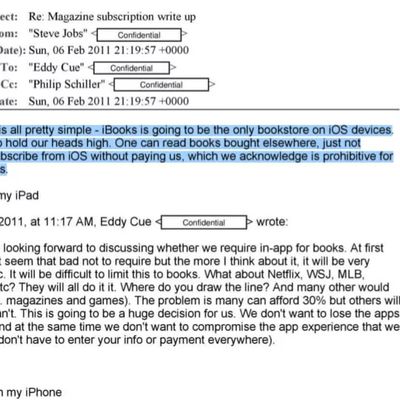 Internal Apple emails, made public by the House Judiciary Committee's antitrust inquiry, have revealed information about why Apple blocked in-app purchases of Kindle books on iOS devices, reports The Verge. Two sets of emails between Steve Jobs, Phil Schiller, Eddy Cue, and various other senior Apple executives, disclose the exact thinking behind how Apple approached Kindle on iOS. The...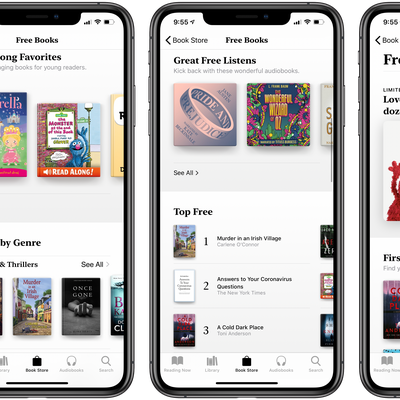 Apple Books today sent out a push notification highlighting free books and audiobooks available to users for a limited time only. This appears to be U.S. only for now. The push notification reads: Enjoy a good book, on us Explore free books, read-alongs for kids, cozy mysteries, and audiobooks for the whole family. Upon tapping on the notification, users are brought to the Free Books page ...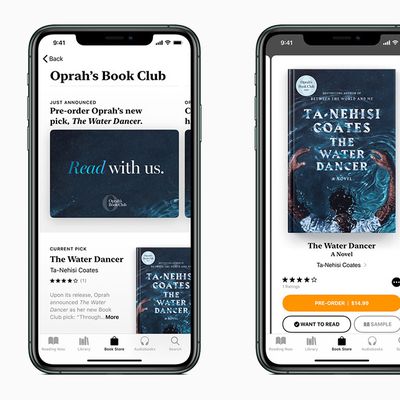 Apple and esteemed talk show host and philanthropist Oprah Winfrey today announced the launch of Oprah's Book Club in the Apple Books app. Oprah's Book Club can be accessed in the Apple Books app under Book Store > Browse Sections on iPhone, iPad, and Mac. Winfrey's first book selection is "The Water Dancer" by Ta-Nehisi Coates, available for pre-order now on Apple Books in both e-book and...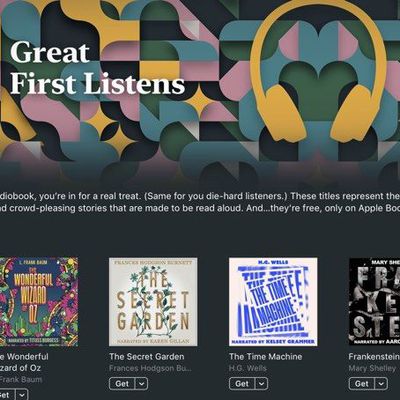 Apple recently released a series of six audiobooks that have been narrated by celebrities that include Kate Beckinsale and Kelsey Grammer, making them available to Apple Books users for free. The titles are all in the public domain, but are unique because of their celebrity narrations. A list of available titles is below: Pride and Prejudice, written by Jane Austen and narrated by...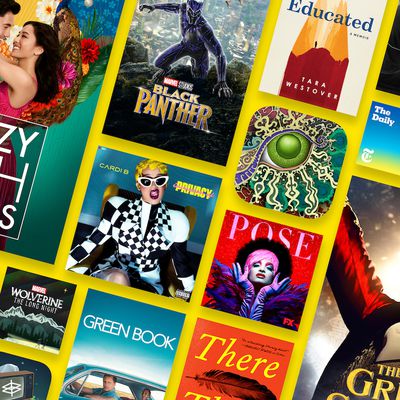 This week, Apple shared a new press release that highlighted the best music, movies, television shows, podcasts, and books of 2018. With the announcement, Apple has now rolled out new sections in each service that highlight these pieces of media under an all-new "Best of 2018" category. Throughout 2018 we've been celebrating the creativity of app developers, musicians, writers and ...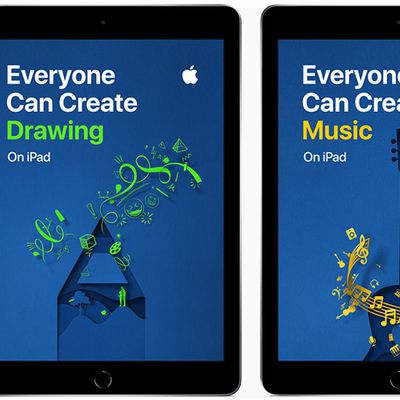 Apple today announced that its Everyone Can Create curriculum is now available in English on Apple Books for Mac, iPad, and iPhone. Apple says additional languages will be available by the end of 2018. Everyone Can Create is designed to allow teachers to easily incorporate creativity into their existing lesson plans in any subject, including language arts, math, science, history, social...