Activation Lock
By MacRumors Staff
Activation Lock Articles
Apple recently removed the Activation Lock status checker from its website, giving no explanation as to why a seemingly useful tool was eliminated. The Activation Lock website was designed to make sure a used device being purchased wasn't locked with Activation Lock, rendering it unusable. As it turns out, the Activation Lock website was a vital part of a bypass hack used to unlock devices...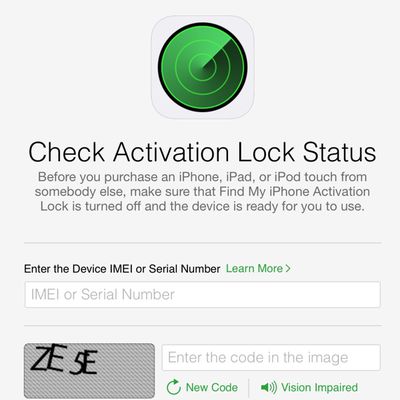 Apple has removed its Activation Lock status checker on iCloud.com at some point in the past few days. The tool enabled users to enter the serial number or IMEI of an iPhone, iPad, or iPod touch and find out if the device is secured with Activation Lock, helping buyers avoid purchasing a device locked to another user. An individual purchasing a used iPhone on eBay or another website, for...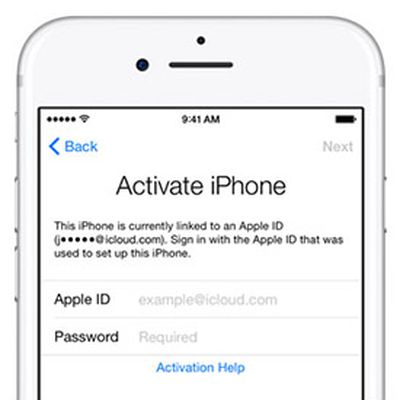 An increasing number of iPhone users are experiencing an Activation Lock issue in which the device is linked to an Apple ID email address that does not belong to them, according to crowdsourced information from MacRumors and Twitter. MacRumors reader Balders, who recently purchased an iPhone 7 Plus, explained in our discussion forums:Just received my brand new 256GB Jet Black iPhone 7 Plus....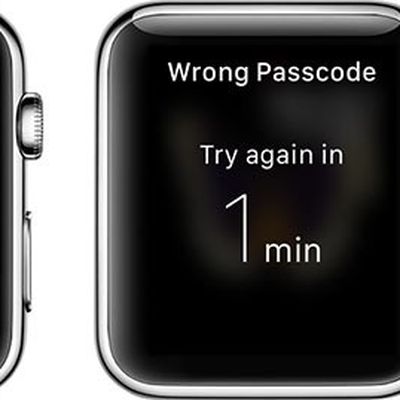 Following today's big WWDC keynote address in San Francisco, a few new details and confirmations have been made about the Apple Watch, specifically regarding a crucial security feature for the wearable. Activation Lock, previously available for iPhones and iPads, was confirmed to be coming to Apple Watch with watchOS 2. The feature lets users secure their Apple Watch with their Apple ID,...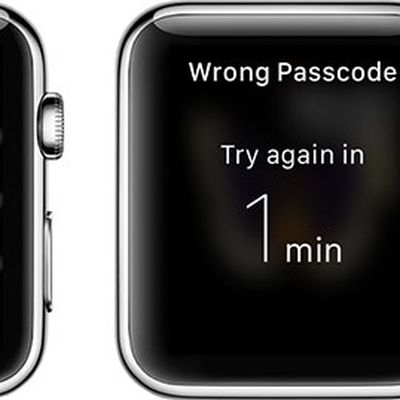 Our iPhones and iPads are protected by Activation Lock, a security feature that prevents thieves from wiping and using a stolen Apple device with a new account, but the recently released Apple Watch has no similar security feature. As pointed out by iDownloadBlog in a detailed post on the security of the Apple Watch, there is nothing that stops a lost or stolen Apple Watch from being wiped and ...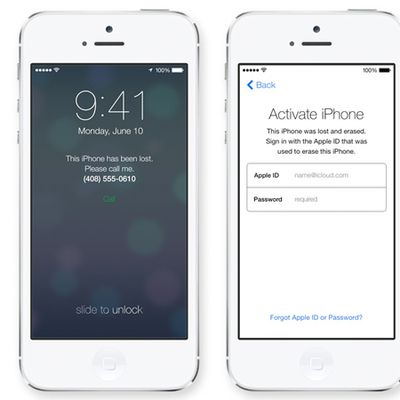 Authorities from two major U.S. cities and London on Tuesday reported (via Reuters) that smartphone theft has dropped drastically since the release of remote-access "kill-switches" that allow users to lock their missing smartphone before any crucial information is stolen. Specifically, the number of stolen iPhones dropped 25 percent in New York, 40 percent in San Francisco, and 50 percent in...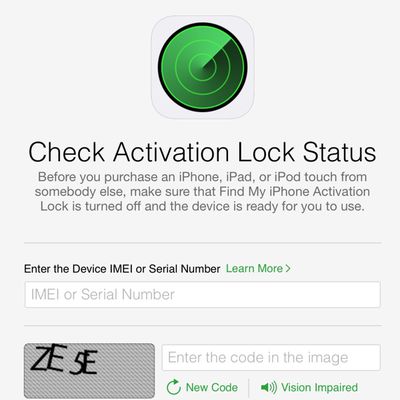 Apple has released a new Activation Lock Status tool (via iDownloadBlog) that will make it easier for people buying a used iPhone, iPad, or iPod touch to avoid getting a device that is locked to another user. Accessible via iCloud.com, the Activation Lock Status Checker allows users to enter a Device IMEI or Serial number to check whether a device has Activation Lock turned on. Activation ...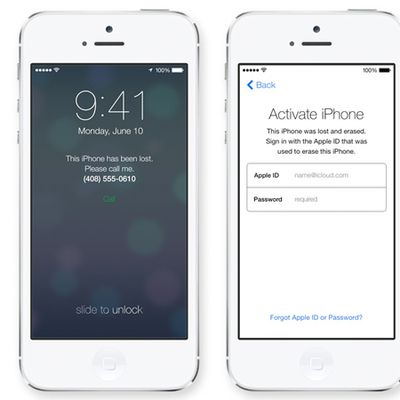 New York Attorney General Eric Schneiderman announced today that Apple's Activation Lock feature in iOS 7 has led to a "significant" reduction of iPhone-related theft in New York, London, and San Francisco, reports The New York Times. Measuring crime after Apple introduced Activation Lock alongside iOS 7 last Fall, police officers in San Francisco said that iPhone robberies in the city fell ...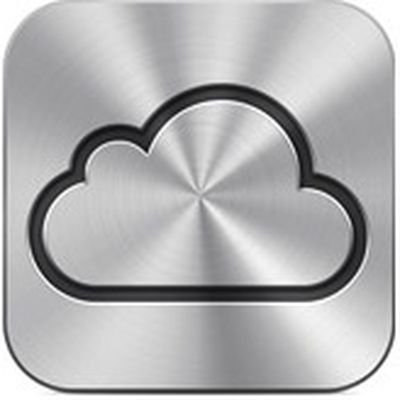 A pair of hackers from the Netherlands and Morocco, identifying themselves as AquaXetine and MerrukTechnolog, claim to have compromised the security of Apple's iCloud system for locking iOS devices. The hack will unlock stolen iPhones by bypassing Activation Lock, making it possible for thieves to resell the phones easily on the black market, reports Dutch publication De Telegraaf [Google...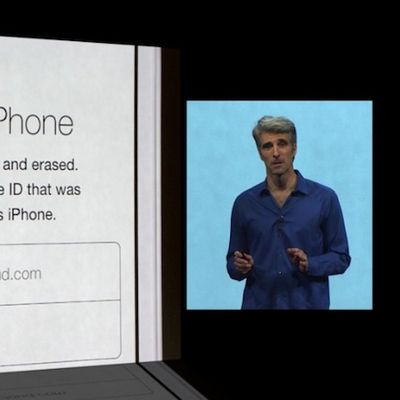 A pair of prosecutors, New York Attorney General Eric Schneiderman and San Francisco District Attorney George Gascón, have been pressing Apple for months over a rash of thefts of mobile devices, including iPhones and iPads. Gascón in particular had been pushing for a 'kill switch' that could permanently disable stolen iOS devices. Today, Gascón and Schneiderman praised Apple's release of the ...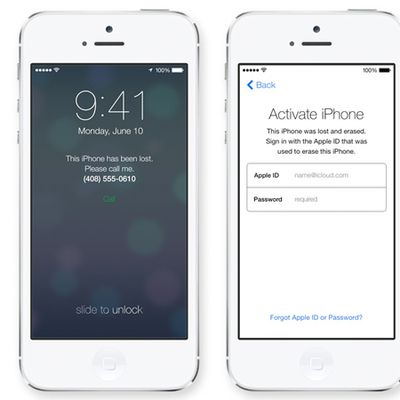 After news that government officials would be testing the efficiency of iOS 7's Activation Lock against thieves, San Francisco District Attorney George Gascón has come out in support of the feature, saying that "clear improvements" have been made to stop criminals, according to the San Francisco Examiner. Last week, Gascón and New York Attorney General Eric Schneiderman brought in security...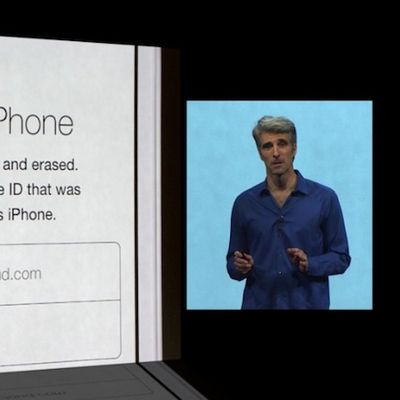 After launching an investigation into the anti-theft practices of smartphone manufacturers like Apple, New York Attorney General Eric Schneiderman and San Francisco District Attorney George Gascón will today test how Apple's Activation Lock feature holds up against determined thieves, reports CNET. First introduced at WWDC, Activation Lock is designed to prevent Find My iPhone from being...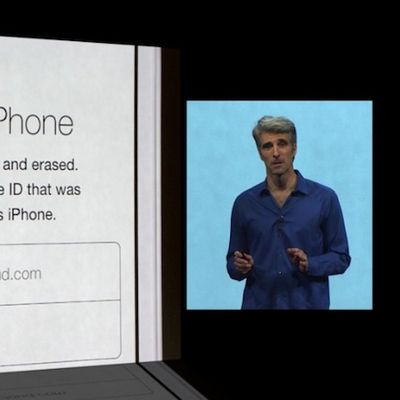 One of the new iOS 7 features introduced by Craig Federighi at Apple's Worldwide Developers Conference keynote yesterday was Activation Lock, which aims to reduce the appeal of Apple devices to thieves by preventing stolen phones from being activated by new users.There's one feature I want to talk about in a little more detail, which is Activation Lock. So, hundreds of millions of use Find My...