Users Report Some iPhone 7 and 6s Models Activation Locked With Wrong Apple IDs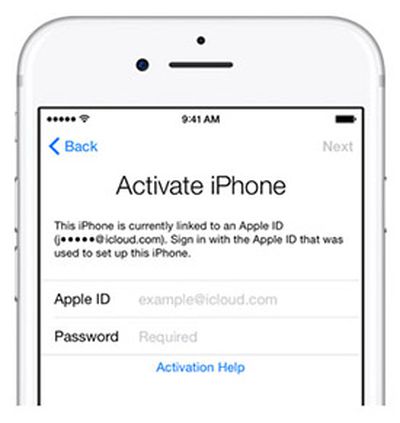 An increasing number of iPhone users are experiencing an Activation Lock issue in which the device is linked to an Apple ID email address that does not belong to them, according to crowdsourced information from MacRumors and Twitter.
MacRumors reader Balders, who recently purchased an iPhone 7 Plus, explained in our discussion forums:
Just received my brand new 256GB Jet Black iPhone 7 Plus. Looks immaculate, screen is perfect, machining all fine… Only problem is, it appears someone has already used it as the iPhone is asking for the account used to activate it — o.....@icloud.com. Apple say it needs replacing […] Now got to wait for an expedited replacement iPhone once I've returned this one.
With the wrong Apple ID being displayed, users cannot sign in and are therefore unable to proceed with setting up the iPhone. The issue has primarily affected new iPhone 7 and iPhone 7 Plus models upon being turned on for the first time, and iPhone 6s and iPhone 6s Plus models upon being restored to default settings, although older models appear to be affected to a lesser extent.
MacRumors user TheKricket said his iPhone 6s suddenly became activation locked:
I purchased an iPhone 6s full-price and outright directly from an Apple Store in September 2015. The phone was unlocked (I switched from T-Mobile to Verizon after I purchased it without issue). I recently purchased an iPhone 7 Plus and after that phone was activated on Verizon's network, the iPhone 6s now indicates that it has an "Activation Lock." It is also linked to some unknown iCloud account (not the account I activated it with or have been using it with for close to a full year).
The discussion topics above and others have received multiple replies from other MacRumors readers experiencing the same issue, while several Twitter users have also shared similar complaints. It is unclear when the Apple ID mixups first began, but user reports have gained traction since at least September.

Got my brand new iPhone 7 Plus… with an activation lock on it… WTF? Anybody else with the same problem? — Manuel Aeberli (@the_street_ch) September 30, 2016
Got new iPhone, did reset of old one. Now old iPhone has activation lock with email I don't own. Not just me: https://t.co/wKlS3wuIhT — Mark Svendsen (@marksvend) September 17, 2016
Something weird is going on. Possible @apple security issue with iOS 10 & wiping an old iPhone, reboots to Activation Lock & unknown email — Rick Daino (@Metagamers) September 22, 2016
A number of affected users said Apple was able to remove the Activation Lock on their iPhones upon providing the company with proof of purchase. This process can seemingly be completed at an Apple retail store by scheduling a Genius Bar appointment, or remotely by calling Apple's support team at 1-800-MY-APPLE.
On rarer occasions, however, the Activation Lock screen linked to a wrong Apple ID email address reappears more than once. In these cases, some users report that Apple fully replaced their iPhones.
It remains unclear what is causing the Activation Lock issues. Apple has not publicly commented on the matter.