San Francisco District Attorney Impressed by iOS 7's Activation Lock Feature
After news that government officials would be testing the efficiency of iOS 7's Activation Lock against thieves, San Francisco District Attorney George Gascón has come out in support of the feature, saying that "clear improvements" have been made to stop criminals, according to the San Francisco Examiner.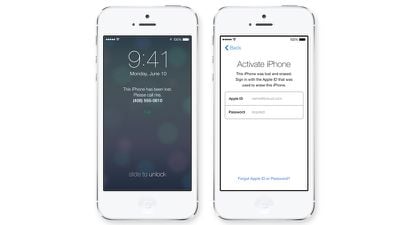 Last week, Gascón and New York Attorney General Eric Schneiderman brought in security experts from the Northern California Regional Intelligence Center to test out Apple's Activation Lock feature as well as Absolute Software's Lojack service on the Samsung Galaxy S4 in order to determine how effective they are against thieves.
"I'm very optimistic that they came and were willing to share their technology with us," Gascón said in a statement, also noting that Microsoft and Google had not yet come forth with their plans to combat theft. Gascón did not detail how the specific features work, explaining that they were not yet finished.
Both attorneys called for the tests as a part of the Secure Our Smartphone (S.O.S) program that aims to stop the theft and black market resale of stolen mobile devices. While carriers have already established a database to track stolen phones, it has proven to be largely futile. Prior to these tests, Gascón and Schneiderman called for smartphones to have a kill switch that would disable them in the event of theft.
Announced at WWDC, Activation Lock is set to be included in iOS 7, which is expected to be released to consumers this fall.