Spotify Rumored to Launch HiFi Audio as Part of New Top-Tier 'Supremium' Subscription Plan
Spotify is planning to introduce a more expensive premium tier that includes high-fidelity audio, Bloomberg reports.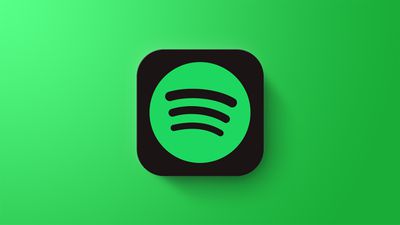 The subscription tier, dubbed "Supremium" internally, will become Spotify's most costly plan and include HiFi audio. Spotify first announced its intention to offer HiFi audio in 2021 but subsequently delayed the launch of the feature for unknown reasons.
Spotify's existing "Premium" tier costs $9.99 for individuals or $15.99 for families. To maintain the appeal of this subscription plan following the launch of "Supremium," Spotify will give Premium subscribers expanded access to audiobooks via a specific number of free listening hours or titles.
Apple Music gained support for Lossless audio in 2021 and users do not need to pay more to get access to it. There are no ‌Apple Music‌ subscription tiers, so Lossless audio is included in all plans with the exception of the ‌Apple Music‌ Voice Plan. An ‌Apple Music‌ subscription costs $10.99 per month for individuals or $16.99 for families. ‌Apple Music‌ is also included in all of the Apple One subscription bundles, which range from $16.95 per month to $32.95 per month.
With Spotify Premium costing just $1 less than ‌Apple Music‌, it seems highly likely that the streamer's Supremium Tier will come in at a higher price point than Apple's rival service. Spotify's new top-tier plan will apparently launch this year starting in non-U.S. markets.