New Desktop Macs With M2 Ultra and M2 Max Chips Could See WWDC Debut
Apple is testing two desktop Macs that are equipped with M2 Max and ‌M2‌ Ultra chips, according to Bloomberg's Mark Gurman. The ‌M2‌ Max chip first came out in January with the launch of the 2023 14-inch and 16-inch MacBook Pro models, but the ‌M2‌ Ultra chip is new and would succeed the M1 Ultra chip that Apple uses in the Mac Studio.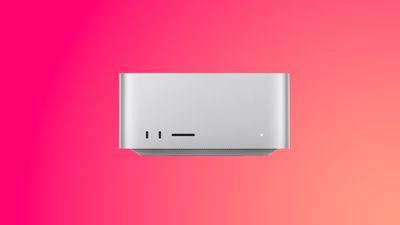 Gurman does not know which specific Macs will feature the chips, but the machines are labeled as "Mac 14,13" and "Mac 14,14" internally. Previous rumors have suggested that the revamped Apple silicon Mac Pro could include the ‌M2‌ Ultra chip, the ‌Mac Pro‌ that Apple is developing is labeled as "14,8" internally, so the desktop machines in testing now are likely something else, perhaps new versions of the ‌Mac Studio‌. Apple is also working on new iMacs, but these are expected to feature M3 chips.
Back in April, Gurman said that there were updated ‌Mac Studio‌ machines planned for a future launch, but he also said that it was unlikely that Apple would release a version of the ‌Mac Studio‌ with an ‌M2‌ Ultra chip because it would be as powerful as the future ‌Mac Pro‌, giving customers little reason to opt for a ‌Mac Pro‌.
The first machine that Apple has been testing includes an ‌M2‌ Max chip with eight high-performance cores, four efficiency cores, a 30-core GPU, and 96GB RAM. The chip is the same as the chip that's in the ‌M2‌ Max version of the 16-inch MacBook Pro.
The second machine has an ‌M2‌ Ultra chip with a 24-core CPU (16 high-performance cores and 8 efficiency cores) and a 60-core GPU, though prior information suggests that ‌M2‌ Ultra chips could feature up to a 76-core GPU. Different configurations feature 64GB, 128GB, and 192GB RAM.
Apple is testing these new Macs just ahead of WWDC, and Gurman says that he expects multiple Macs to be introduced at the event. One of those will be the 15-inch MacBook Air, but we don't know which other Macs might appear. Gurman stops short of suggesting these new Macs with ‌M2‌ Max and ‌M2‌ Ultra chips will be introduced at WWDC, but it seems like a distinct possibility.