Apple May Not Launch Updated Mac Studio With M2 Ultra Chip Due to Similarity With Upcoming Mac Pro
A new version of the Mac Studio with the "M2 Ultra" chip is unlikely to arrive in the near future, according to Bloomberg's Mark Gurman.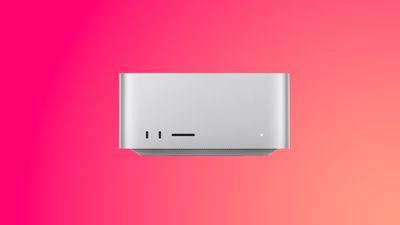 In the latest edition of his "Power On" newsletter, Gurman explained that since the upcoming Apple silicon Mac Pro is "very similar in functionality to the Mac Studio," Apple may wait until the release of M3- or M4-series chips to update the machine, or simply never refresh the device at all:
I wouldn't anticipate the introduction of a Mac Studio in the near future. The upcoming Mac Pro is very similar in functionality to the Mac Studio — and adds the M2 Ultra chip rather than the M1 Ultra. So it wouldn't make sense for Apple to offer an M2 Ultra Mac Studio and M2 Ultra Mac Pro at the same time. It's more likely that Apple either never updates the Mac Studio or holds off until the M3 or M4 generation. At that point, the company may be able to better differentiate the Mac Studio from the Mac Pro.
To date, little has been rumored about the next-generation Mac Studio, so Gurman's latest remarks are the firmest indication yet that a new version of the machine is unlikely to arrive any time soon.
Last month, it emerged that Apple reportedly scaled back its plans for the first Apple silicon Mac Pro, scrapping the "M2 Extreme" chip and falling back on non-user-upgradable memory and the same design as the 2019 model. The device is now expected to offer the M2 Ultra only – a chip that would also have logically come to the next-generation Mac Studio.
The M2 Ultra chip is almost certain to double-up the capabilities of the recently introduced M2 Max chip, which is currently only available in the 14- and 16-inch MacBook Pro. With reduced modularity and similar performance on the upcoming Mac Pro, Apple's move to hold off on updating the Mac Studio's hardware may make sense until it can work out a better strategy for the machine's positioning going forward.