'No Man's Sky' Maker Teases Apple Announcement Ahead of WWDC
The founder of Hello Games, the makers of popular action-adventure survival game "No Man's Sky," yesterday tweeted two apple emojis, sparking speculation that the studio is teasing an announcement for Apple platforms at WWDC.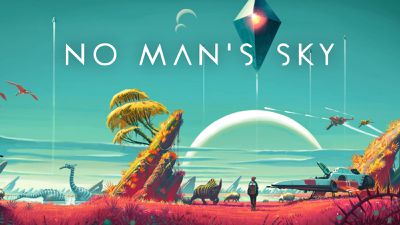 Hello Games founder Sean Murray has been known to tease upcoming announcements via cryptic emojis in the past. At WWDC last year, Apple announced that No Man's Sky would be available for the iPad and Mac would by the end of 2022. Hello Games missed that deadline and the game has yet to release for Apple devices, meaning that the two emoji teasers could indicate that the launch of No Man's Sky for the ‌iPad‌ and Mac is now imminent.
Given widespread anticipation about Apple's expected announcement of a mixed-reality headset at WWDC in less than a week, there is now speculation that Hello Games could be working on a game for the new device. No Man's Sky is already available on multiple VR platforms, including on PC and PlayStation VR. When the game was demoed at WWDC last year, it was played on a Mac with the M1 chip. Since Apple's headset is rumored to feature at least one chip that is based on the M2 chip in addition to a dedicated image signal processor, it should be more than capable of running the game.
Hello Games has also worked with Apple to publish games on Apple Arcade. Given Apple's discussions with Hello Games in recent years, No Man's Sky being among the initial wave of games available on Apple's mixed-reality headset is not out of the question.
While some rumors have suggested Apple's headset is not particularly focused on gaming, Bloomberg's Mark Gurman has repeatedly referred to gaming, media, and communication as the three main priorities of the device. Apple has reportedly been working with a number of gaming developers to help them update their existing content for mixed reality and the company is expected to provide a robust set of developer tools for creating experiences for the headset.