Apple Focusing on Sports, Gaming, and Fitness Apps for AR/VR Headset
Apple is preparing to unveil its AR/VR "mixed" reality headset at WWDC in June, and the company is working to create appealing app experiences to encourage people to adopt the device. Apple is working on dedicated sports, gaming, wellness, and collaboration apps for the device, reports Bloomberg.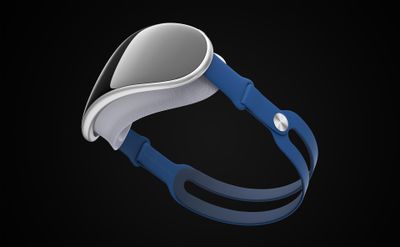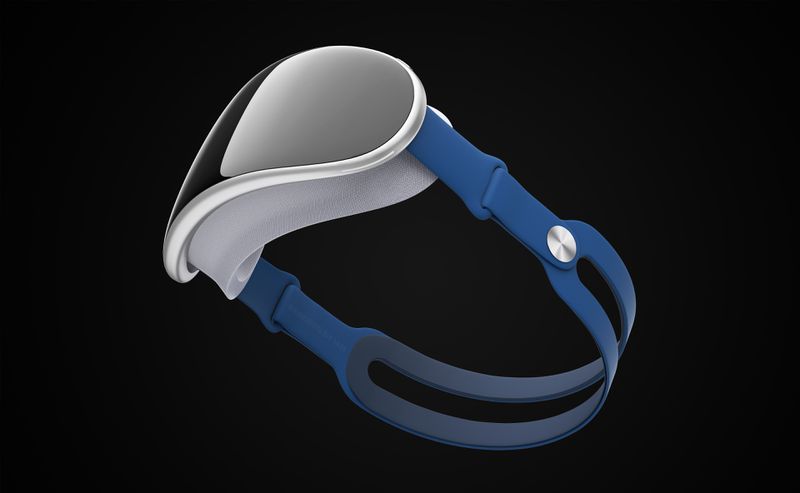 Concept render by Ian Zelbo
Apple is planning to adapt
iPad
apps for the headset, and users will be able to access existing
App Store
content through the 3D interface of the device. Apple-designed apps such as Safari, Calendar, Contacts, Home, Files, Messages, Notes,
Photos
, Music, Reminders, and other built-in apps will be optimized for the device. Multiple apps will be able to be run at one time, and there will be a geolocation aspect for swapping between apps when the user is in different rooms.
A Fitness+ app will allow users to exercise while watching the Fitness+ instructor in a virtual reality setting, and there will be a Health app for guiding users through meditations with graphics, sounds, and voice-overs. With Apple's deeper push into sports, there will be a focus on immersive viewing experiences for MLB and MLS content, plus there will be a dedicated TV app for watching videos in virtual reality environments.
There is a dedicated FaceTime experience that will use Memoji-like avatars and virtual meeting rooms, and Apple is designing a Books app for reading in virtual reality. A Camera app will be able to take images from the headset's cameras, and a version of Freeform will be adapted to a 3D interface for working on collaborative projects with others.
Apple has been working with a select number of gaming developers to help them update their existing content for mixed reality, and Apple will also have a robust set of tools available for creating AR/VR experiences.
The AR/VR headset is expected to be priced at around $3,000, and Apple is not planning for it to sell well to begin with. In fact, the company is expecting sales of approximately one million units in the first year, which is low for an Apple device.
Apple employees have expressed concerns about the usefulness of the headset given its price point. Some have questioned whether the device is a is a "solution in search of a problem" and not "driven by the same clarity" as other Apple devices.
Apple analyst Ming-Chi Kuo said in early April that the AR/VR headset is the "last hope" for persuading investors that AR/VR devices will become the "next star product in consumer electronics." Other devices from companies like Meta have lacked appealing software, and this is a major hurdle that Apple will need to overcome.
To get people to purchase the mixed reality headset, Apple will need to convince users that the software experiences are worth it. That will require compelling first-party experiences as well as innovative third-party apps from developers.