MLB App Now Supports Live Activities
The dedicated MLB app for the iPhone now supports Live Activities following an update that was introduced yesterday. With Live Activities, MLB users can follow their favorite teams without the need to open the app, keeping track of scores right from the Lock Screen.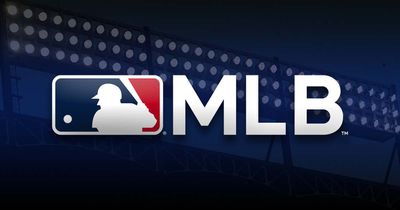 On the iPhone 14 Pro and Pro Max, scores can also be tracked through the Dynamic Island. After updating to the latest version of the app, users can choose the "Track" option from the list of games to add the up-to-date scoring to the Lock Screen and ‌Dynamic Island‌.
Live Activities for MLB games was already offered through Apple's own TV app, but until this week, the MLB app itself did not support the feature. Live Activities have been available for third-party apps since the October release of iOS 16.1. Given that the MLB partners with Apple for content, it is not clear why it took so long for the feature to be implemented.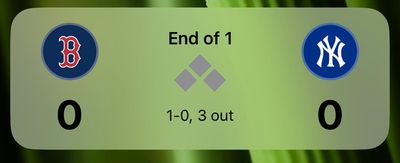 The MLB app was updated for the 2023 season yesterday, and in addition to Live Activities support, the app now includes a new onboarding experience, a Watch tab with 24/7 programming available, 2023 team schedules and tickets, a refreshed standings page, and more.
The MLB app can be downloaded from the App Store for free, but unlocking all content will require a subscription. Access to every out-of-market game costs $24.99 per month or $150 for the year. [Direct Link]
Friday Night Baseball games will resume on Apple TV+ when the 2023 season begins. The first games are set to premiere on Friday, April 7, with the Texas Rangers playing the Chicago Cubs and the San Diego Padres playing the Atlanta Braves.