Apple's Custom MicroLED Display for Apple Watch Rumored to Be Made by LG
Apple's custom-designed microLED displays for future Apple Watch models will be made by LG, according to display analyst Ross Young.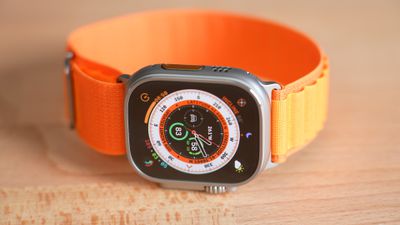 In a tweet, Young explained that LG Display is constructing a small production line to supply Apple with microLED displays destined for an Apple Watch model due to launch in 2025. The facility will reportedly supply microLED backplanes and assemble Apple's displays, opening in the second half of 2024. Earlier this week, Young said that Apple will introduce an Apple Watch with a microLED display in spring 2025.
The latest clarification appears to be a response to a report from Bloomberg that said Apple will transition to its own custom displays starting with a microLED display for the Apple Watch Ultra at the end of 2024, with the long-term goal of reducing reliance on display suppliers like Samsung and LG. According to Young, Apple will continue to depend on such partners to some extent. "Apple won't do the full process," he added.
Earlier this month, analyst Jeff Pu said a new high-end Apple Watch will adopt a larger, 2.1-inch micro-LED display, providing increased brightness compared to current Apple Watch models with OLED displays. This model would presumably be a new version of the Apple Watch Ultra, which launched last September and has a 1.92-inch display.
microLED technology features microscopic LEDs that form pixels, offering more accurate color, high contrast for improved HDR and viewing in suboptimal lighting conditions, support for wider viewing angles, reduced chance of screen burn-in, low latency for higher refresh rates, and improved efficiency.