California Governor Teases Support for Digital IDs: 'We're Going to Do It Like No Other State'
Apple in 2022 enhanced the Wallet app with a new feature that is designed to allow driver's licenses and state ID cards to be stored in the Wallet app, but states need to implement support for the option, and only a handful have done so as of now.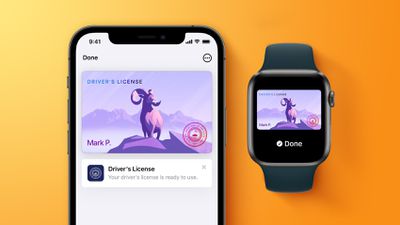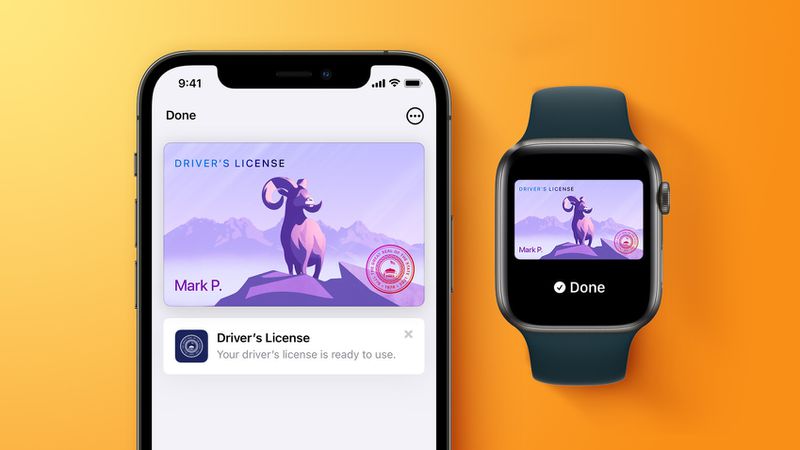 California has been developing a digital ID for some time now, and the California DMV received permission to start testing mobile driver's licenses and ID cards with a limited number of people back in 2021. The state has not yet confirmed specifically that its mobile ID solution will integrate with the Wallet app function that Apple has introduced, but we may not have long to wait to find out what California has planned.
California governor Gavin Newsom today outlined the 2023/2024 California budget proposal, and as part of his speech, he said that the state is ready to roll out some kind of digital ID solution in "a matter of months," with plans to implement support in a unique way compared to other states.
Know this, in just a matter of months, we're finally going to have those digital wallets, where you can get your driver's license on a digital wallet. And we're going to do it like no other state has done it. There's only a few that have. But there's issues. Ours we think it'll be next level. We're so excited about what the DMV can look like.
Little is known about California's digital identification plans, as the state has not shared details at this time, but the California legislature has been privacy focused. As outlined by The Los Angeles Times last year, digital IDs and corresponding mobile apps are not able to collect or hold any information beyond what's needed to perform stated functions, and all information is limited to what's on a physical driver's license or ID card.
The legislation also specifies that digital IDs be opt-in and that digital ID users cannot be forced to hand over a smartphone to verify ID, nor does using a device for an ID provide consent for law enforcement to search a smartphone.
As of right now, digital driver's licenses and IDs in the Wallet app are supported by Arizona, Maryland, and Colorado.
Connecticut, Georgia, Hawaii, Iowa, Kentucky, Mississippi, Ohio, Oklahoma, and Utah have all committed to allowing residents to add a state ID or driver's license to the wallet app, but timing is not yet clear. Apple has been discussing support with many other states as well as Puerto Rico, but no California-specific announcements have been made.
It is possible that California could eschew the Wallet app and offer driver's licenses through a state-operated app similar to what Florida and Louisiana do, but California has supported other integrations with the iPhone and Apple is based in California, so it is likely the Cupertino company will be able to convince California officials to participate.
In states that do support IDs and driver's licenses in the Wallet app on the ‌iPhone‌, the information can be used in lieu of a physical ID at select airports, including the Baltimore/Washington International Thurgood Marshall Airport (BWI), the Ronald Reagan Washington National Airport (DCA), and the Phoenix Sky Harbor International Airport (PHX).
Digital IDs can also be used in select ‌iPhone‌ apps for identity or age verification purposes as of iOS 16, and Apple is also working with retailers and venues to begin accepting digital identification verification.