Apple Confirms New App Store Policies on Bug Fix Updates and Challenging Guidelines Are Live
Back in June at WWDC, Apple announced several changes to its handling of App Store review, noting that it would in most cases no longer hold up bug fix updates over violations of ‌App Store‌ guidelines, and that it would allow developers to challenge existing guidelines.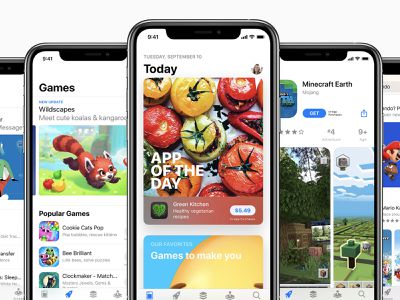 In a note to developers today, Apple confirmed that those two changes have been implemented, encouraging developers to suggest changes to guidelines and Apple's development platforms.
For apps that are already on the App Store, bug fixes will no longer be delayed over guideline violations except for those related to legal issues. You'll instead be able to address guideline violations in your next submission. And now, in addition to appealing decisions about whether an app violates guidelines, you can suggest changes to the guidelines. We also encourage you to submit your App Store and Apple development platform suggestions so we can continue to improve experiences for the developer community.
Apple has been involved in a number of notable ‌App Store‌ controversies in recent months, from the Hey email app rejection to the battle with Epic Games, while regulators have also been taking a look at Apple's policies regarding ‌App Store‌ commissions and exclusive control over app distribution.