iPhone 8 and iPhone 8 Plus Discontinued
Apple today stopped selling the iPhone 8 and iPhone 8 Plus after announcing the second-generation iPhone SE.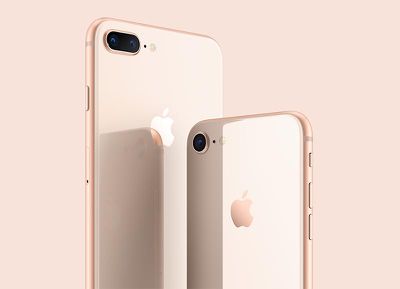 The second-generation iPhone SE is essentially an upgraded iPhone 8, with a 4.7-inch display and Touch ID home button, but with a faster A13 Bionic chip. As of now, there is no Plus-sized version of the new iPhone SE, so there is no direct replacement for the 5.5-inch iPhone 8 Plus, although rumors suggest that an iPhone SE Plus is under development.
Apple introduced the iPhone 8 and iPhone 8 Plus alongside the iPhone X in September 2017. Key features included a glass-backed design with wireless charging, improved water resistance, and upgraded cameras.
The new iPhone SE starts at $399 in the United States. For more details, read our announcement post.
Update: While no longer sold by Apple, Rene Ritchie notes that the iPhone 8 Plus will remain available through select retailers for the time being.