Apple to Provide Maximum Payouts to Authorized Technicians for Qualifying Repairs Through April Amid COVID-19
In an internal memo to Apple Authorized Service Providers, obtained by MacRumors, Apple has indicated that its network of authorized repair shops will receive maximum payouts for qualifying product repairs for the months of March and April, regardless of their monthly performance metrics. Apple is making this move to ensure that its authorized technicians are financially supported amid the challenging COVID-19 pandemic.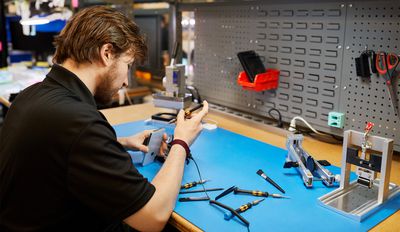 Apple also told its technicians that it supports their decisions and encourages them to be thoughtful regarding the safety of its employees and the operations of their businesses amid the COVID-19 pandemic.
Apple has taken several measures in response to the novel coronavirus. Last week, the company announced that it would be temporarily closing all of its retail stores outside of China until at least March 27, has committed $15 million to date for COVID-19 relief efforts, and has encouraged corporate employees to work remotely if their job allows. Apple also announced that WWDC 2020 will be an online event and that Apple Card customers are able to enroll in a program that allows them to skip their March payment without interest.