DigiTimes: Apple Partnering With Valve to Develop AR Headset
DigiTimes is reporting this morning that Apple has partnered with U.S. game developer Valve to develop its rumored AR headset, which is expected to launch next year.

Apple reportedly has partnered with US game developer Valve to develop AR head-mounted display devices, which may be released in the second half of 2020 at the earliest, with Taiwan's ODMs Quanta Computer and Pegatron said to handle the assembly job, according to industry sources.
Creator of the popular Steam digital storefront and delivery platform, Valve launched Steam machine consoles in 2015 and released its first VR headset, Valve Index, in April 2019.
Notably, Valve worked with Apple in 2017 to bring native VR headset support to macOS High Sierra, leveraging the operating system's then-new eGPU support with a Mac version of Valve's SteamVR software. However, Apple's latest partnership with the company is said to be focused on AR, not VR.

Apple will cooperate with Valve on AR headsets rather than VR devices, as its CEO Tim Cook believes that AR can make digital content become part of the user's world and will be as popular as smartphones with consumers. This has also promoted Apple to step up the development of AR software by recruiting more engineers for graphic design, system interface and system architecture segments.
Back in July, DigiTimes reported that Apple had temporarily stopped developing AR/VR headsets and that the team working on them was disbanded in May and reassigned to other product developments.
However, according to the latest information from the Taiwan website's sources, Apple was actually in the process of shifting from in-house development to collaborative development with Valve.
Just last month, respected Apple analyst Ming-Chi Kuo said Apple was cooperating with third-party brands to launch its first head-mounted AR product. Kuo believes Apple's AR headset is rumored to enter mass production as soon as the fourth quarter of this year in time for an early 2020 launch.
Code found in Xcode 11 and iOS 13 as recently as September has confirmed that Apple is still working on an augmented reality headset of some kind. In addition, there is an icon within the internal Find My app bundlede picting what appears to be an AR or VR headset that looks similar to the Google Cardboard.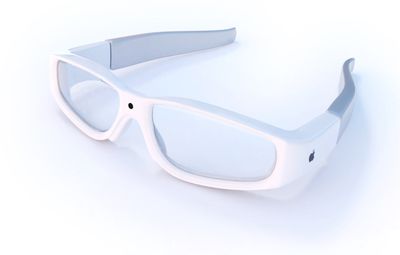 Kuo has said Apple's glasses would be marketed as an
iPhone
accessory and primarily take a display role while wirelessly offloading computing, networking, and positioning to the ‌iPhone‌.
As early as November 2017, Bloomberg's Mark Gurman reported that Apple's headset would run a custom iOS-based operating system dubbed "rOS" for "reality operating system." At the time, Gurman said Apple had not finalized how users would control the headset, but possibilities included touchscreens, Siri voice activation, and head gestures.
Apple originally aimed to have its AR product ready by 2019, but the company is said to have been relaxed about not shipping a product until 2020.
Quanta Computer and Pegatron are said to be handling the manufacturing and assembly job for Apple's headset. Quanta can reportedly produce AR headsets at a lower cost by leveraging camera lens technology licensed by Lumus, according to today's report.
‌DigiTimes‌' sources often provide reliable information, but the site has a mixed track record when it comes to interpreting that information and accurately deciphering Apple's plans, so treat this report with the necessary degree of skepticism for now until we can corroborate it from other sources.