All iPhone 11 Models Feature New Dynamic Performance Management System to Reduce Impacts From Aging Batteries
iPhone 11, ‌iPhone‌ 11 Pro, and iPhone 11 Pro Max devices have a new hybrid software and hardware system for performance management, according to an Apple support document uncovered by 9to5Mac.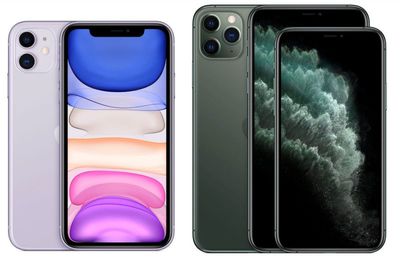 Apple says the automatic, always-on system is "more advanced" than battery and power management systems on older iPhones, working to provide the "best possible performance as battery aging occurs over time." The new iPhones' power needs are dynamically monitored, with performance managed in real time.
All lithium-ion batteries have a limited lifespan, and Apple says that battery aging might still eventually lead to "noticeable, possibly temporary, effects" on performance, such as longer app launch times, lower frame rates, reduced wireless-data throughput, backlight dimming, or lower speaker volume.
To review your ‌iPhone‌ battery's health and see if Apple recommends a battery replacement, navigate to Settings > Battery > Battery Health on iOS 11.3 or later. Apple typically recommends replacing an ‌iPhone‌ battery once its maximum capacity relative to when it was new has dropped below 80 percent.
‌iPhone‌ battery replacements are free of charge with AppleCare+ or $69 out-of-warranty for the latest iPhones. Visit the Get Support page on Apple's website to initiate the replacement process.
Apple's performance management system became the subject of controversy when it was discovered through Geekbench results in late 2017, as Apple failed to inform customers when the system was introduced in iOS 10.2.1, leading to multiple class action lawsuits and government scrutiny around the world.
While some viewed the throttling as Apple's way of forcing customers to upgrade to newer iPhones, Apple denied any sort of planned obsolescence scheme, noting it "would never… do anything to intentionally shorten the life of any Apple product, or degrade the user experience to drive customer upgrades."