FTC Wins Antitrust Lawsuit Against Qualcomm [Updated]
The FTC today won its antitrust lawsuit against Qualcomm over the chipmaker's anticompetitive business practices.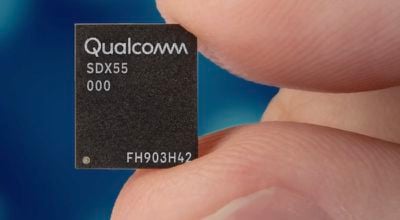 As first reported by legal expert Florian Mueller on his blog FOSS Patents, U.S. District Judge Lucy Koh has ruled that Qualcomm's so-called "no license, no chips" model, under which the chipmaker has refused to provide chips to companies without a patent license, violates federal antitrust laws.
The ruling has significant implications for Apple, as Koh ordered that Qualcomm must negotiate or renegotiate license terms with its customers in good faith without threatening to cut off access to its cellular modem chips or related software and technical support, according to Mueller.
Qualcomm also must make patent licenses available to rival cellular modem suppliers on fair, reasonable, and non-discriminatory or "FRAND" terms, and may not enter exclusive agreements for the supply of modem chips.
Apple sued Qualcomm in early 2017 over these anticompetitive business practices, and unpaid royalty rebates, but the two companies announced an agreement to end all ongoing litigation worldwide last month. The settlement includes a six-year licensing agreement and a multiyear chipset supply agreement.
It's unclear if Apple had any hint that the FTC was likely to win its antitrust case and if that had any implications on its settlement with Qualcomm.
While it appears that Intel will remain the sole supplier of LTE modems in 2019 iPhones, Qualcomm is expected to supply Apple with its industry-leading 5G modems for 2020 iPhones now that the companies have settled, so Koh's ruling could lead to a fairer agreement between Apple and Qualcomm moving forward.
Farther down the road, multiple reports have indicated that Apple is designing its own cellular modems that would allow it to drop Qualcomm for good, although they might not appear in iPhones until as late as 2025.
Qualcomm will likely appeal the ruling, but Mueller believes the chipmaker faces an uphill battle given "such a rich and powerful body of evidence" regarding its anticompetitive business practices. Mueller has excellent, in-depth coverage of Koh's ruling on his blog FOSS Patents that is well worth a read.
Update:
Qualcomm has announced that it will immediately seek a stay of the ruling and an expedited appeal to the U.S. Court of Appeals for the 9th Circuit.
"We strongly disagree with the judge's conclusions, her interpretation of the facts and her application of the law," said Don Rosenberg, general counsel of Qualcomm, in a statement shared by the Washington Post's Hamza Shaban.
Update 2: The ruling will not affect last month's settlement between Apple and Qualcomm, according to Bloomberg. "There are no provisions in the deal between Apple and Qualcomm that allowed for a reversal or change in the event the FTC won its case against the chipmaker," the report claims, citing a source.
Koh's complete ruling is embedded ahead.