Qualcomm Facing Off With FTC in Antitrust Trial That Kicks Off Today
With the intense ongoing legal battle between Qualcomm and Apple, it's easy to forget that Qualcomm is also facing an FTC antitrust lawsuit for using anticompetitive tactics to remain the main supplier for baseband processors for smartphones.
The FTC hasn't forgotten, though, and FTC lawyers are in a Northern California courtroom before well-known judge Lucy Koh, who also presided over the Apple-Samsung legal fight.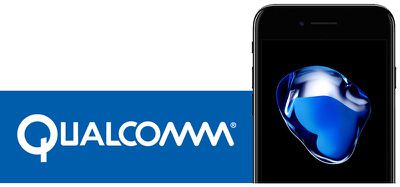 Lawyers for Qualcomm, the FTC, Apple, and other manufacturers have gathered as the trial commences, with the FTC set to argue that Qualcomm refused to provide chips to OEMs without a patent license, refused to license its technology to rivals, and set exclusive deals with Apple.
Manufacturers like Huawei and Lenovo will testify that Qualcomm threatened to disrupt their chip supply during licensing negotiations, forcing them into signing deals.
The FTC first filed a complaint against Qualcomm in January 2017, which was actually the catalyst for Apple's own lawsuit against the company just a few weeks later.
In that complaint, the FTC said that Qualcomm uses its position and its portfolio of patents to impose anticompetitive supply and licensing terms on cell phone manufacturers, impacting its competitors.
Part of the complaint addressed a deal with Apple in which Qualcomm required Apple to exclusively use its modems from 2011 to 2016 in exchange for lower patent royalties. Qualcomm is also accused of refusing to license its standard-essential (FRAND) patents to competing suppliers and implementing a no license, no chips policy to drive up royalty payments beyond what's fair.
Qualcomm attempted to get the FTC's lawsuit against it dismissed, but in June, Judge Koh ruled that the lawsuit would proceed on the basis that the FTC adequately demonstrated that anticompetitive tactics were being used by Qualcomm.
In its defense, Qualcomm has claimed the FTC is using a "flawed legal theory" and has misconceptions about the mobile technology industry. "We look forward to defending our business in federal court, where we are confident we will prevail on the merits," Qualcomm said in a statement in January 2017.
As the FTC trial begins, Apple and Qualcomm's legal battle has also been escalating. As of today, Apple has pulled the iPhone 7 and the iPhone 8 in Germany after Qualcomm won a preliminary injunction in the country.
Qualcomm also won an import ban on older iPhone models in China, which Apple sidestepped through a software update that addressed functionality said to infringe on Qualcomm patents.