Apple Pay has been gradually expanding across Europe and the Middle East, launching in Poland, Norway, Kazakhstan, Belgium, Germany, Czech Republic, Saudi Arabia, Austria, and Iceland over the last year. Now, we have learned that the service will likely roll out in Hungary and Luxembourg in the near future.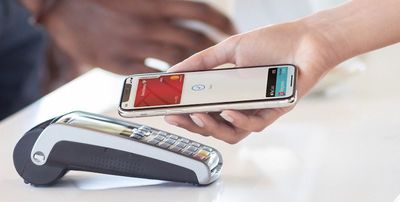 MacRumors has spotted the usual server-side changes that Apple makes shortly before expanding ‌Apple Pay‌ to new regions — in this case, Hungary and Luxembourg. The service could launch in both countries within days.
Luxembourg bank BGL BNP Paribas already confirmed that Apple Pay is coming soon to the small European country, but this is the first we've heard about Hungary. ‌Apple Pay‌ will also be available soon in the Netherlands as well as Romania, Estonia, Greece, Portugal, Slovakia, and Slovenia, according to banks ING and N26.
‌Apple Pay‌ first launched in the United States in October 2014 and has since expanded to dozens of countries and territories. Apple CEO Tim Cook said in March that ‌Apple Pay‌ will be available in more than 40 regions by the end of 2019.
‌Apple Pay‌ can be used anywhere contactless payments are accepted with a compatible iPhone or Apple Watch.