Foxconn Reportedly Investing in MicroLED Display Tech for Future iPhones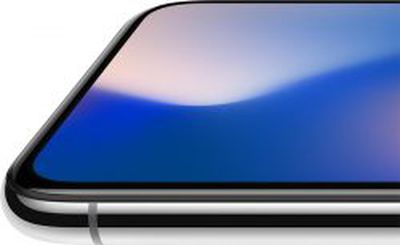 Foxconn is broadening investment in MicroLED display technology in a bid to win orders from Apple for future iPhones, according to a report from the Chinese-language Economic Daily News (via DigiTimes).
MicroLED is widely considered to be Apple's next step after OLED, which it currently uses for the Apple Watch and iPhone XS. MicroLED displays have many of the same advantages that OLED displays have over LCDs, including improved color accuracy, improved contrast ratio, faster response times, and true blacks – given both have self-lit pixels.
However MicroLED displays are thinner, brighter, and more energy efficient than OLED panels. MicroLED displays also have inorganic gallium nitride-based LEDs, which have a longer lifespan than the organic compound used in OLED displays and should make them more resistant to burn-in issues.
Apple's interest in MicroLED was first reported in 2014, when it acquired MicroLED display maker LuxVue. The following year it was discovered that the ‌iPhone‌ maker had also opened a secretive laboratory in Taoyuan, Taiwan to research display technologies like OLED and MicroLED for future devices.
In 2017, the company reportedly scaled back its efforts at that center, possibly switching to a facility closer to home: Apple is believed to have a secretive manufacturing plant in Santa Clara, California, where it is designing and producing display test samples using MicroLED technology.

Image Credit: TrendForce
Taiwan Semiconductor Manufacturing Company (TSMC) is
understood
to be providing support for producing smaller form factor applications, which could include
future Apple Watch models and AR wearables
. Apple has also reportedly had preliminary talks with Taiwan-based company PlayNitride over
cooperation in the MicroLED market
.
It will likely be a few years before MicroLED displays appear in Apple products – perhaps one year for the Apple Watch and two to four years for the ‌iPhone‌ – once MicroLED displays can be mass produced both reliably and affordably.
When that time comes, Apple will likely outsource full-scale production of the displays, and Foxconn is clearly planning to pick up at least some of the business, if today's report is anything to go on.