Apple Reportedly Working Towards Mass Production of Thinner and Brighter Micro-LED Displays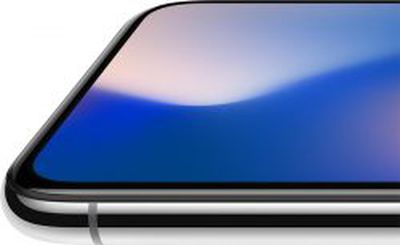 Apple is collaborating with its Taiwanese supplier TSMC to solve manufacturing issues preventing volume production of micro-LED display panels, according to DigiTimes.
Apple is reportedly collaborating with Taiwan Semiconductor Manufacturing Company (TSMC) to develop applications based on silicon-based backplanes (silicon wafers) aiming to sidestep the bottleneck that entails with the mass transfer of LED chips, indicated the sources.
Once micro-LED displays can be mass produced both reliably and affordably, the panels could be used in future Apple devices. Apple's use of micro-LED would likely begin in 2019 at the earliest, possibly starting with the Apple Watch, should it choose to proceed with the technology after trial production.
In the meantime, the report claims Apple has downsized its micro-LED research and development team at its laboratory in northern Taiwan.
The downsizing doesn't necessarily mean that Apple has delayed or given up development of the next-generation display technology. In addition to its work with TSMC, it's possible that Apple has shifted the bulk of its micro-LED research back to its headquarters in the United States.
Apple's interest in micro-LED was first reported in late 2015, when it was discovered that the iPhone maker opened a secretive laboratory in Taoyuan, Taiwan to research display technologies like OLED and micro-LED for future devices. OLED is currently used in the Apple Watch and iPhone X.
Apple acquired micro-LED display maker LuxVue Technology in 2014, and some of its employees may be part of Apple's micro-LED research team, in addition to former employees of AU Optronics and Qualcomm subsidiary SolLink.
Micro-LED displays have many of the same advantages as OLED displays have over LCDs, including improved color accuracy, improved contrast ratio, faster response times, and true blacks given both have self-lit pixels, but they can be even thinner, much brighter, and more energy efficient than OLED.
Micro-LED displays also have inorganic gallium nitride-based LEDs, which have a longer lifespan than the organic compound used in OLED displays.