Apple Reportedly in Talks With PlayNitride Over Thinner and Brighter MicroLED Displays
Apple is in preliminary talks with Taiwan-based company PlayNitride over cooperation in the MicroLED market, according to DigiTimes via Micro-LED-Info.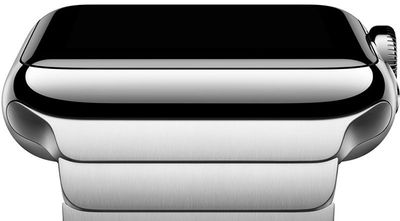 While the report doesn't provide any further details about the potential partnership, PlayNitride has developed its own MicroLED displays called PixeLED that may be of interest to Apple for its future products. Samsung was also reportedly interested in the company back in early 2017, but no deal transpired.
PlayNitride is said to have received approval from the Taiwanese government to establish a multimillion-dollar facility at Hsinchu Science Park in northern Taiwan, where it will produce its MicroLED technologies.
Apple's interest in MicroLED displays was first reported in 2015, when it was discovered that the company opened a secretive laboratory in Taoyuan, Taiwan to research the display technology. Since then, Apple has reportedly downsized its team in Taiwan and shifted the efforts closer to its headquarters.
Last month, Bloomberg News reported that Apple has a secret facility in Santa Clara, California, near Cupertino, where it is allegedly designing and producing test samples of its own MicroLED displays. The displays are reportedly being manufactured by TSMC, which already produces A-series chips for iPhones.
MicroLED is widely considered to be Apple's next step after OLED, which it currently uses for the Apple Watch and iPhone X.

Image Credit: TrendForce
MicroLED displays have many of the same advantages as OLED displays have over LCDs, including improved color accuracy, improved contrast ratio, faster response times, and true blacks given both have self-lit pixels, but they are even thinner, much brighter, and more energy efficient than OLED panels.
Apple's use of MicroLED would likely start small, with the Apple Watch, followed by iPhones and then iPads. A recent report said Apple may even use MicroLED for its widely rumored augmented reality glasses. However, the transition away from LCDs and OLEDs is widely believed to be at least a few years away.