macOS 10.15 Said to Feature 'Luna Display-Like' Desktop Extension Functionality
macOS 10.15 will have a new feature that allows users to send any window of any app to an external display, according to 9to5Mac's Guilherme Rambo. The external display can supposedly be a monitor connected to the Mac or even an iPad.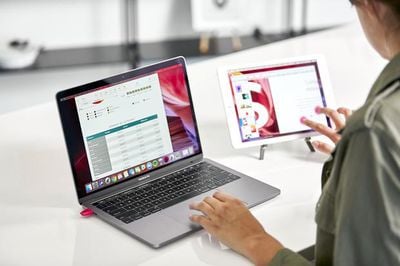 Luna Display
The report claims this functionality will be accessible via a new menu that can be opened by hovering over the green "maximize" button in a Mac app window for a split second. The menu is expected to provide options for making windows full-screen, tiling windows, and moving windows to external displays.
The feature, codenamed "Sidecar," is said to be similar to the Luna Display hardware solution that turns an ‌iPad‌ into a second display for the Mac.
Users with an ‌iPad‌ that supports
Apple Pencil
will be able to draw with the Pencil when the ‌iPad‌ is being used as an external display for the Mac, effectively "turning the ‌iPad‌ into a Wacom-like tablet," according to the report.
The report claims Apple is also working on options that will allow windows to be easily snapped to one side of the screen.