Happy April Fools' Day 2019: T-Mobile's Phone BoothE, Hyper's Ultimate Ultimate Hub, LEGO's Find My Brick App, and More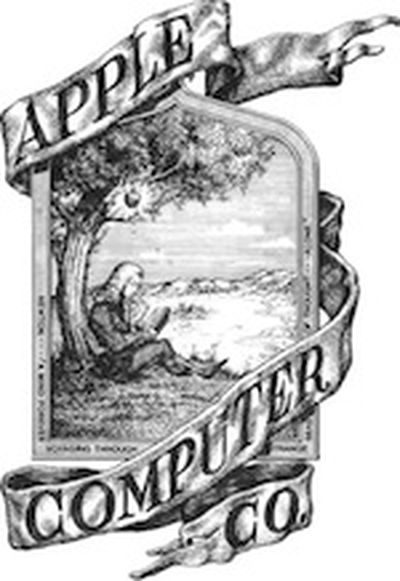 The calendar has once again turned over to the first of April, and that means that April Fools' Day pranks will be running rampant online for the next day or so. With that in mind, as you browse the internet today you should be very wary of everything you read, particularly regarding any stories or announcements by major brands.
As a point of comparison, last year companies teased their customers with tennis shoes that had smartphone features (T-Mobile), socks that could control your TV (Roku), and beer that made you fluent in another language (Duolingo). This year you can expect the usual companies to join in on the pranks, potentially including Google, Netflix, T-Mobile, and more.
April 1, 2019 is also the 43rd anniversary of Apple, founded by Steve Jobs, Steve Wozniak, and Ronald Wayne on April 1, 1976. Apple products and services are usually targets of April Fools' Day pranks, but the company itself doesn't typically go all out for the event, besides a few humorous jokes sometimes added to Siri.
Check out the highlights from this year's April Fools' Day hoaxes in the list below.

T-Mobile Phone BoothE
T-Mobile is again fighting one of the so-called pain points of the wireless industry with the launch of the Phone BoothE, a completely sound-proof and high-tech phone booth that lets T-Mobile customers escape from noisy areas to make their phone calls. Inside the Phone BoothE you can charge your devices, connect to a smart screen called "Magenta Pages" to mirror your smartphone display, and adjust the lighting to take great selfies.
In regards to the name, T-Mobile is taking a shot at
AT&T's misleading 5GE label
: "The Phone BoothE is an evolution towards the new world of mobility. Like many in the tech and wireless industry today, we decided that by adding an "E" to the name, you would know it's a real technology evolution."
"It's 2019 and people are walking around with a finger in their ear, trying to have a conversation! The T-Mobile Phone BoothE solves this problem," said John Legere, CEO of T-Mobile.

"The whole point of having a mobile phone is so you can converse on the go, but there are certain conversations that call for privacy. This is a major evolution in how we think about mobility – now the busiest street corner can be your cellular sanctuary."
Although this is an April Fools' Day joke, T-Mobile has actually built the Phone BoothE and deployed them in select locations around New York City, Seattle, and Washington, DC, where anyone will be able to use them. The company on Monday also revealed the T-Mobile Phone BoothE Mobile EditionE, which is more in line with a straightforward April Fools' Day hoax, as it's "literally a magenta cardboard box with a hole in it."


It's not unprecedented for T-Mobile to follow through on its April Fools' Day prank with a real product. Last year, the company rebooted the T-Mobile Sidekick in the form of a shoe that could make calls and communicate with nearby Sidekicks with "toe tap" technology. Of course, the version T-Mobile actually sold to customers for $65 was just a basic lookalike shoe that lacked any connected features.

HyperDrive Ultimate Ultimate Hub
Hyper has revealed a new USB-C hub for users frustrated with the lack of port diversity on modern Apple notebooks, which goes above and beyond any USB hub ever built and includes 40 total ports. This hub features 9 USB-A ports, 9 USB-C ports, 2 microSD ports, 2 SD ports, one audio jack, one HDMI port, and one Ethernet port.


That's not all, because the HyperDrive Ultimate Ultimate Hub also features a 3.5" floppy disk drive, a built-in airline-safe battery, a 2-in-1 speaker and space heater, one VGA port, and much more. Hyper says that the hub is regularly offered at a price of $9,999.99, but for a limited time it's on sale for $99.99.

Nanoleaf Light Panes
Nanoleaf, the company behind the HomeKit-connected Aurora wall panels, has announced its latest lighting product: the Nanoleaf Light Panes. The solar-powered Light Panes use the company's SunSync technology and LOYW (Look Out Your Window) software architecture to provide a hyper-realistic representation of the sun's glow based on your location, resulting in a high-tech version of a basic window.


The Light Panes are modular and come in squares, hexagons, and triangles, which the company says will fit into any home decor. The new product also has a companion accessory called the Nanoleaf Curtain, which lets you customize colors, brightness levels, and provides real-time scheduling. Nanoleaf says the Light Panes are launching in winter 2019 and will be priced at $299.99.

Duolingo Push
Duolingo is addressing a problem for subscribers this month with a new push notification update called Duolingo Push. Instead of sending basic iOS push notifications that users can easily ignore, the company has a new premium feature that causes its owl mascot, Duo, to show up wherever you are in an effort to encourage you to complete your language lesson for the day.


Duo reminders include "Disappointed Duo" at $100/month, "Passive Aggressive Duo" at $50/month, and "Encouraging Duo" at $25/month. The company says that with any of these tiers, Duo is guaranteed to show up anywhere you're located, be it at work, at the gym, or at home.

Shutterstock's Brick-and-Mortar Library
Shutterstock has revealed plans to build its first brick-and-mortar stock image library to house all of the content that you can find on the company's traditional website. This includes over 250 million volumes of imagery, a full floor that will showcase over 14 million reels of film, and a listening bay where visitors can enjoy over 20,000 songs, all of which will include Shutterstock's well-known visual and audio watermarks.


Shutterstock says image collections that you can browse at the library include "Happy Millenials Holding Sparklers," "Tube Sock Vectors: An Anthology," and "Portraits of Disgruntled Ostriches." The library will be run by a group of AI robots called Cyanotypes, and construction on the Brooklyn location is expected to begin in 2020. The tagline for the Shutterstock physical library is: "Because sometimes innovation means moving backwards."

Microsoft Bans April Fools' Day Pranks

In a bit of counter-programming, Microsoft this year has completely banned its employees from taking part in any public-facing April Fools' Day stunts that can be connected to the company.
In a letter circulated inside Microsoft and seen by The Verge, Microsoft marketing chief Chris Capossela explained the strategy:

Hey everyone,

It's that time of year when tech companies try to show their creativity with April Fools' Day stunts. Sometimes the outcomes are amusing and sometimes they're not. Either way, data tells us these stunts have limited positive impact and can actually result in unwanted news cycles.

Considering the headwinds the tech industry is facing today, I'm asking all teams at Microsoft to not do any public-facing April Fools' Day stunts. I appreciate that people may have devoted time and resources to these activities, but I believe we have more to lose than gain by attempting to be funny on this one day.

Please forward to your teams and internal partners to ensure people are aware of the ask to stand down on external April Fools' Day activities.
It appears that Microsoft is hoping to lead the way in changing the tide of April Fools' Day pranks within the tech industry, but as of this year many of the usual suspects have still performed their expected pranks.

Parody Apple Ad: "The Sound Gardener"
Filmmakers Ryan Westra and Ben Fischinger have created a cute faux Apple ad called "The Sound Gardener," which reveals the behind-the-scenes process that Apple goes through to produce AirPods at one of its ultra-secret facilities.
In the commercial, it's revealed that AirPods are grown in a lush garden environment by sound gardener and botanist Ken Yamamoto. The botanist waters and studies the AirPods as they grow, and then plucks them from various flora when they're ready.
LEGO "Find my Brick" iOS App
LEGO has taken inspiration from Apple's Find my iPhone app with its April Fools' Day joke this year, dubbed "Find my Brick." With the app, you can select the brick style and color you're looking for and use your ‌iPhone‌'s camera to automatically find it, even among a giant pile of bricks.

The LEGO Twitter account notes that the app is "coming soon," but LEGO enthusiasts shouldn't get their hopes up because this is just the company's April Fools' Day prank for 2019.
Other Pranks, Jokes, and Hoaxes
We'll update this post in the event that any other noteworthy April Fools' Day announcements appear online.