Apple Teases Tomorrow's Special Event With Humorous 'Live Stream' of Steve Jobs Theater
Apple is teasing its media event tomorrow with a tongue-in-cheek "live stream" of the Steve Jobs Theater on its website.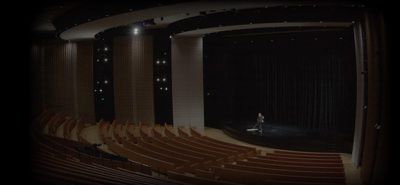 We've been watching the stream at a glance for around six hours now, over which time we've seen everything from people cleaning the stage to a video of a dancer to an incoming iPhone call from Captain America actor Chris Evans. Marvel fans will be disappointed to hear that Apple missed the call.



Update: NBA star Kevin Durant may be at the Apple Event tomorrow based on the latest teaser of an iMessage conversation with Tim Cook. Apple is working on an original series about Durant's early life for its streaming video service.

Apple's keynote begins at 10:00 a.m. Pacific Time on Monday.