First LG TVs That Will Support AirPlay 2 and HomeKit Coming in April
LG today announced that its first 2019 OLED TVs with AI ThinQ will be debuting in April. These models, like other TVs in the 2019 lineup, will support AirPlay 2 and HomeKit later this year.
The 65-inch E9 and C9 models will be the first to launch, with additional models and screen sizes coming in May or June. Other LG OLED models will be announced later in the year.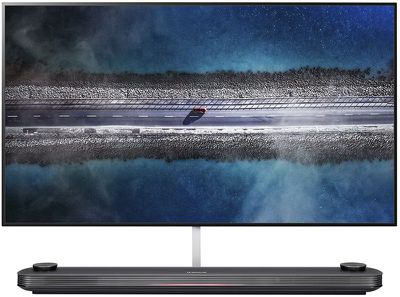 LG's 2019 lineup, first revealed at CES, will be available in screen sizes ranging from 55 inches to 77 inches.
Along with TVs from Samsung, Sony, and Vizio, LG's newest TVs will include ‌AirPlay‌ 2 support. With ‌AirPlay‌ 2 support, LG TV users will be able to beam photos, videos, and music from an iPhone, iPad, or Mac to the LG TV, similar to how the Apple TV works today.
‌HomeKit‌ support will let users control their television sets using Siri voice commands or the Home app on the ‌iPhone‌, ‌iPad‌, or Mac. ‌Siri‌ will be able to be used to do things like play a specific TV show or movie to be AirPlayed to your smart TV.
All of the LG OLED, NanoCell SM9X, NanoCell SM8X, and UHD UM7X television sets from 2019 will work with Apple's services according to Apple's HomeKit website.
Neither TV manufacturers nor Apple have provided a specific timeline for when ‌AirPlay‌ 2 and ‌HomeKit‌ will be made available on smart television sets, but LG recently said that it expects to enable the features through a mid-year upgrade.