Spotify Files Complaint Against Apple With European Regulators Over 'Unfair' App Store Practices
Spotify has filed a complaint against Apple with the European Commission, accusing the iPhone maker of enforcing App Store rules that "purposely limit choice and stifle innovation at the expense of the user experience" and "acting as both a player and referee to deliberately disadvantage other app developers."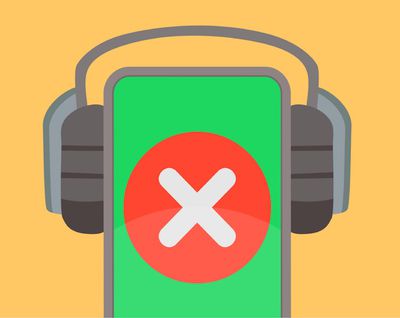 In a blog post, Spotify founder and CEO Daniel Ek took particular issue with Apple charging a 30 percent "tax" on ‌App Store‌ purchases. This results in Spotify charging existing subscribers $12.99 per month for its Premium plan via the ‌App Store‌ just to collect nearly the $9.99 per month it charges normally.
Ek believes this gives Apple an "unfair advantage," since Spotify is unable to fairly compete with Apple Music's standard $9.99 per month price within the ‌App Store‌. This is a big deal given there are over a billion active iOS devices.
As an alternative, if Spotify chooses not to collect payments via the ‌App Store‌, Ek notes that Apple "applies a series of technical and experience-limiting restrictions" on the company. Over time, this has also included "locking Spotify and other competitors out of Apple services such as Siri, HomePod, and Apple Watch."
Ek stresses that this is "not a Spotify-versus-Apple issue" and simply about seeking "the same fair rules for companies young and old, large and small."
Apps like Uber and Deliveroo, for example, are allowed to collect payments directly from customers since they offer "goods or services that will be consumed outside of the app," according to Apple's App Store guidelines. Unlike Spotify, this allows these apps to bypass Apple's 30 percent commission.
Ek summarized what he is asking for into three points:
"First, apps should be able to compete fairly on the merits, and not based on who owns the ‌App Store‌. We should all be subject to the same fair set of rules and restrictions—including ‌Apple Music‌."

"Second, consumers should have a real choice of payment systems, and not be 'locked in' or forced to use systems with discriminatory tariffs such as Apple's."

"Finally, app stores should not be allowed to control the communications between services and users, including placing unfair restrictions on marketing and promotions that benefit consumers."
Ek notes that Spotify tried "unsuccessfully" to resolve the issues directly with Apple, leading to its carefully considered complaint with the European Commission. Spotify is based in Stockholm, Sweden.
Spotify has launched a "Time To Play Fair" website and shared a companion video to inform customers about its complaint.