TSMC on Course to Secure 5nm Chip Orders for 2020 iPhones
Apple chipmaker TSMC will miniaturize its fabrication process to 5 nanometers in a bid to secure orders for Apple's processors in its 2020 iPhones, according to industry sources cited in a DigiTimes report.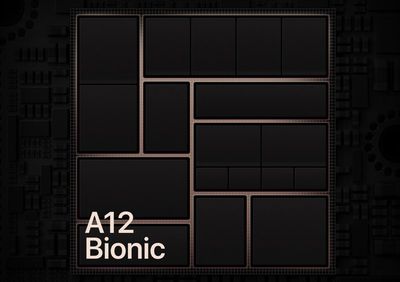 TSMC recently confirmed that it plans to invest $25 billion towards volume production of 5nm chips by 2020, and today's report backs expectations that those chips are likely headed for Apple's smartphones next year.

Despite its dim business and industry outlook this year, TSMC claimed it is making progress in the development of sub-7nm process technologies with plans to move a newer 5nm EUV process to volume production by 2020 well on track.
Previous successes in miniaturization have seen TSMC remain Apple's exclusive supplier of A-series chips for the last three years, beginning with the A10 Fusion chip in the iPhone 7/7 Plus, and continuing with the A11 Bionic chip in the ‌iPhone‌ 8/8 Plus and ‌iPhone‌ X, and the A12 Bionic in the ‌iPhone‌ XR/XS/XS Max.
The A10 Fusion chip is 16nm, the A11 Bionic is 10nm, and the A12 is a 7nm chip. The "A13" chip destined for this year's iPhones is also based on 7nm technology, but is expected to be the first chip to use extreme ultraviolet lithography (EUV), which allows for a more microscopic chip layering process.
The Taiwanese manufacturer has been gradually shrinking the size of its dies for several years now, allowing it to offer packages that are widely considered to be superior to that of other chipmakers, including Samsung and Intel.
End users can expect Apple's mobile chip designs and TSMC's continued packaging advancements to improve performance, battery life, and thermal management in future iPhones.