Red iPhone XS and XS Max Rumored to Launch in China This Month, Again Dropping PRODUCT(RED) Branding
A red variant of the iPhone XS and XS Max could be launching in China sooner rather than later, if a social media rumor proves to be accurate.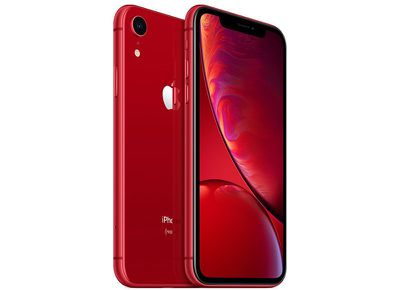 A Weibo post spotted by iPhoneHacks.com claims Apple will launch the red color models by the end of this month, in a bid to boost struggling ‌iPhone‌ sales in the region.
The leaker, who claims to have received the tip from sources in Apple's supply chain, says that Apple will call the model "China Red," and not the PRODUCT(RED) branding that the company typically associates with the color.
Apple globally launched a mid-cycle (PRODUCT)RED edition ‌iPhone‌ 7 and ‌iPhone‌ 7 Plus in March 2017 and a similar edition for the ‌iPhone‌ 8 and ‌iPhone‌ 8 Plus in April 2018, so the timing wouldn't be completely off. Apple already sells a (PRODUCT)RED variant of the ‌iPhone‌ XR.
There's also precedent for Apple using a different name in China – the company dropped the PRODUCT(RED) branding in the country for both the ‌iPhone‌ 7 and ‌iPhone‌ 8 models, instead promoting them simply as additional colorways.
Apple has partnered with the (RED) Global Fund for nearly 13 years to sell a variety of red-colored devices and accessories. For each product sold, Apple makes an unspecified contribution to HIV/AIDS charity. However sex remains a controversial issue in China, where AIDS and HIV have been characterized in the past as a consequence of contact with the West.
Despite the lack of any PRODUCT(RED) mention in China, Apple CEO Tim Cook assured MacRumors in a March 2017 email that the company upholds its charitable Global Fund donations commitment for every special edition red ‌iPhone‌ sold in every country in the world, with or without said branding.
If there's any weight to today's rumor of a red ‌iPhone‌ XS and XS coming to China, it could potentially signal the early launch of PRODUCT(RED) versions for the rest of the world, although nothing is certain. Rumors last year of a mid-cycle PRODUCT(RED) edition of the ‌iPhone‌ X never transpired, for example.
It's also worth noting that several Chinese mobile makers will be launching their 2019 flagship phones over the next couple of months, so Apple may be using new red ‌iPhone‌ models as a counterweight to new rival devices on the market.