Microsoft Suggests Windows 10 Mobile Users Switch to iOS or Android as Support Winds Down
With support for the now-discontinued Windows 10 Mobile devices set to end on December 10, 2019, Microsoft is recommending that its current Windows 10 Mobile customers move to an Android or iOS device instead.
Microsoft made the recommendation in a Windows 10 Mobile support document (via Thurrott) explaining its plans to stop offering security updates and patches for Windows 10 Mobile.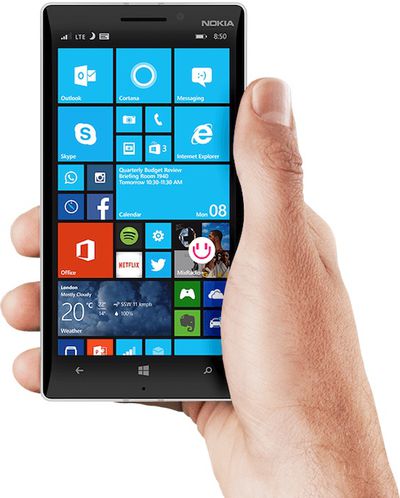 With the Windows 10 Mobile OS end of support, we recommend that customers move to a supported Android or iOS device. Microsoft's mission statement to empower every person and every organization on the planet to achieve more, compels us to support our Mobile apps on those platforms and devices.
Microsoft ended support for Windows Phone in July 2017 and stopped active development on Windows 10 Mobile in October of that year, leading to the death of the platform. Microsoft struggled to get app developers to write apps for the device, and it was also never able to establish a strong user base.
With the abandonment of Windows 10 Mobile, Microsoft has been focusing on other platforms and has a wide array of apps available for both iOS and Android devices.
All customers who have a Windows 10 Mobile device will be able to keep using it after December 10, 2019, but no further updates will be available.