Apple Ordered to Retract Part of Press Release in Ongoing Qualcomm Battle
Apple has been ordered to stop using a part of a recent press release that claimed the iPhone 7 and ‌iPhone‌ 8 would still be available in Germany through carriers and resellers, reports Bloomberg.
Apple released the statement following a preliminary injunction in December that prevented the company from selling older iPhones in Germany. Apple at the time said that while it would stop selling the devices at its own retail stores, they would remain available via other means.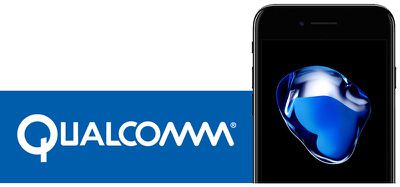 Qualcomm yesterday got another preliminary injunction to stop Apple from using that statement because it was "misleading." The court's ruling, said Qualcomm, also required Apple to stop offering the ‌iPhone‌ 7 and ‌iPhone‌ 8 via resellers, too, and the court agreed.
"The press release is misleading because it contains statements that are at least potentially deceptive about the availability of the goods," the judges wrote. "The statement conveys the impression of unlimited availability."
Apple has not been selling ‌iPhone‌ 7 and ‌iPhone‌ 8 models in its retail stores or online in Germany since January and prior to the order about the press release, was also ordered to pull iPhones from partner stores. Some German resellers have continued to sell the devices, however.
Apple's newest iPhones, the XR, XS, and XS Max are not affected by the sales and import ban and continue to be available in the country.
Qualcomm also won a preliminary injunction against the ‌iPhone‌ 7 and ‌iPhone‌ 8 in China, but Apple was able to skirt the ruling via a software update that removed patented content.