Apple Inks Deal With DHX Media to Produce and Release All-New 'Peanuts' Content
In one of the bigger deals for Apple's upcoming streaming TV service, Variety reports today that the Cupertino company has made a deal with DHX Media to produce all-new "Peanuts" content that will be exclusive to Apple.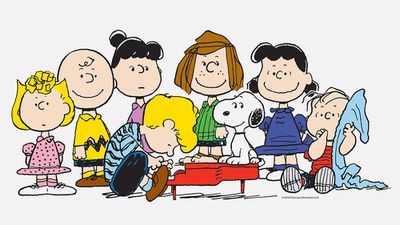 Image via Variety/Peanuts Worldwide LLC
Under the deal, DHX and its subsidiary Peanuts Worldwide will develop and produce the original series, specials, and shorts, while Apple will release it on its streaming service. One such project will be a Peanuts short featuring astronaut Snoopy that will be themed around STEM education, which Apple has long supported.
It's unclear what else will be coming to Apple's service from the Peanuts characters, and the report makes no mention of Apple gaining the rights to existing Peanuts content. The franchise dates back to 1950, when Charles M. Schulz created the Peanuts comic strip, which has now grown into a larger media franchise of TV specials, feature films, short films, merchandise, and more.
News of content acquired by Apple for its streaming service has been increasing lately, and in the past few weeks we've heard about new cast members for shows from M. Night Shyamalan, a new series starring Jennifer Garner, and Apple's interest in a violent drama show starring Richard Gere. Previous rumors suggested Apple's TV service would launch around March 2019, but now Variety reports that the debut will be sometime in the second half of 2019.