Apple Hunting for Next 'Breaking Bad', Interested in Violent Drama Starring Richard Gere
Apple is reportedly in negotiations to purchase the rights to Israeli drama series "Nevelot" (or, "Bastards"), which is described as a violent and mature drama series (via CNBC). Richard Gere could star in the adaptation, which is being written and created by "Homeland" creator Howard Gordon and "Law and Order: SVU" showrunner Warren Leight.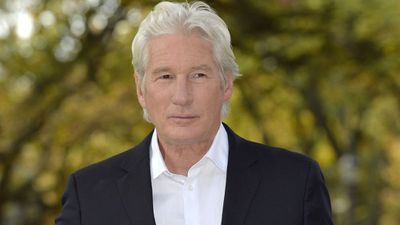 Apple is said to be in a bidding war with Showtime, FX, and Amazon for the show, which revolves around two military veterans who go on a killing spree targeting young people, "because they believe today's kids don't understand the sacrifices of their generation." Gordon and Leight would reformat the show for the American market, and potentially change the title.
Right now, all sides are said to still be in talks, and nothing is finalized. If certain agreements can't be reached -- like the budget -- then it has a risk of falling through.
Apple's interest in such a mature-themed series comes in stark opposition to previous reports we've heard about its upcoming string of TV shows. Most notably, in a September report The Wall Street Journal claimed that Apple would be unlikely to produce original content that contains gratiuitous sex, violence, profanity, or risqué storylines in an effort to avoid tainting its wider brand image.
Unless the entire concept of "Bastards" is changed, it appears like the show would include most, if not all, of those adult pieces of content. CNBC's report today suggests that Apple is on the hunt for its own "Breaking Bad", a show with a Mature Audiences rating that aired on AMC from 2008 through 2013.
Additionally, Apple is said to be looking for "different" content, as long as it has substance and isn't gratuitous. The search is said to be emphasizing unusual formats that won't fit in the traditional 30-minute and 60-minute time slots. The company is also experimenting with more advanced interactive and immersive content of some kind, but these plans are painted as a "long-term vision" for Apple's original content efforts, and not indicative of the more straightforward shows we'll see when everything first launches next year.
In one final tidbit from today's report, the long-in-production morning show drama starring Reese Witherspoon and Jennifer Aniston is said to be called "Top of the Morning," the same as the book it's based on. For a list of every show coming from Apple, check out our full Apple TV Roundup.