Apple Orders J.J. Abrams-Produced Series 'My Glory Was I Had Such Friends' Starring Jennifer Garner
Apple has reportedly given a straight-to-series order for a show starring Jennifer Garner and executive produced by J.J. Abrams.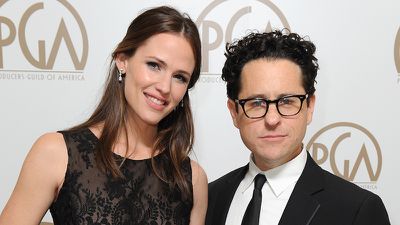 Image Credit: Jordan Strauss/Shutterstock via Variety
"My Glory Was I Had Such Friends," based on the 2017 memoir of the same name by Amy Silverstein, will follow a group of women who supported Silverstein as she waited for a second life-saving heart transplant, according to
Variety
.
The series reunites Garner and Abrams, who worked together on the ABC show "Alias" between 2001 and 2006. Garner starred in the drama series, which was created by Abrams and produced by his company Bad Robot Productions and what was then called Touchstone Television, now known as ABC Studios under Disney.
Bad Robot Productions will also produce this series in association with Warner Bros. Television, as part of a deal between the companies.
Garner most recently starred in the HBO series "Camping," and she also starred in the 2017 film "The Tribes of Palos Verdes," according to the report. She is also known for her work in films like "Dallas Buyers Club," "13 Going on 30," and "Juno."
Abrams and Bad Robot have previously produced shows like "Lost," "Fringe," "Person of Interest," and the ongoing HBO series "Westworld." Abrams is also known for films like "Super 8," "Star Wars: The Force Awakens," and the "Star Trek," "Mission: Impossible," and "Cloverfield" franchises, the report adds.
"My Glory Was I Had Such Friends" will be one of well over a dozen original TV series and movies expected to be distributed through Apple's rumored streaming video service, which will reportedly launch in more than 100 countries in 2019. Abrams is also set to produce the series "Little Voices" for Apple.