iOS 12.1 Addresses Two Major iPhone XS/XR Issues: 'BeautyGate' and Cellular Connectivity
Amid product refreshes for the iPad Pro, Mac mini, and new MacBook Air, Apple today released iOS 12.1, a major update that brings features like eSIM support for the new iPhones, Group FaceTime, real-time Depth Control, and new emoji.
iOS 12.1 also addresses a couple of bugs that iPhone XS, XS Max, and iPhone XR users have been facing since the new devices were released. We mentioned these new features in our full iOS 12.1 release post, but we didn't want anyone to miss out on the news that Apple has implemented fixes for two key problems.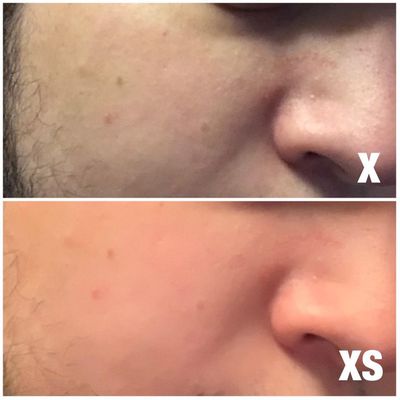 Image via Reddit


Following the launch of the iPhone XS and XS Max, new iPhone owners began complaining about excessive skin smoothing when taking selfies with the two new devices, an issue dubbed "BeautyGate" after people began speculating that Apple was using some kind of beauty filter for the camera.
As it turns out, the new Smart HDR functionality on the iPhone XS, XS Max, and iPhone XR was to blame. Apple said Smart HDR, which is designed to preserve more detail in highlights and shadows by combining multiple images into one, was picking a base frame that wasn't sharp enough, resulting in excessive blur and noise reduction.
In iOS 12.1, Apple introduced a bug fix that chooses a sharper reference frame that should result in less skin smoothing when taking photos. From Apple's release notes:
Fixes an issue where the sharpest reference frame was not always selected in front-facing photos for iPhone XS, iPhone XS Max, and iPhone XR
The second issue addressed in today's update relates to LTE. iPhone XS and XS Max users have been complaining of significant LTE connectivity issues after noticing different cellular reception between iPhone XS and older iPhone models.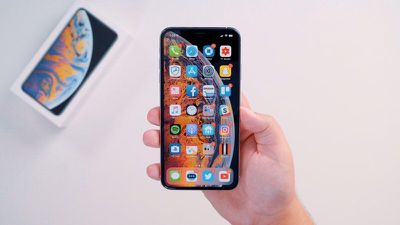 According to Apple's release notes, today's update introduces unspecified improvements to LTE connectivity.
Improves cellular connectivity for iPhone XS, iPhone XS Max, and iPhone XR
Hopefully customers who were affected with poor cellular connectivity will see some significant improvements following the update to iOS 12.1.
Have you updated? Is your LTE connection better? Do you see less skin smoothing with the front-facing camera? Let us know in the comments.