Billy Crudup and Gugu Mbatha-Raw Join Apple's Upcoming Morning News Drama
Apple's morning show drama starring Reese Witherspoon and Jennifer Aniston is in the casting stage, and Billy Crudup and Gugu Mbatha-Raw are the show's latest additions, reports Variety.
Crudup will play Cory Ellison, a "forward-thinking president of the network news division," while Mbatha-Raw will play Hannah Shoenfield, a "whip-smart and charming" booker of talent.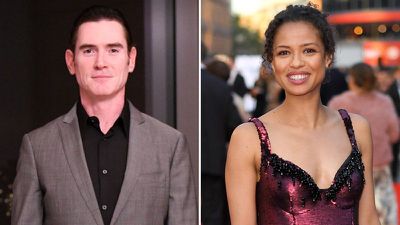 Image via Shutterstock


Mbatha-Raw is known for "Black Mirror," "A Wrinkle in Time," "Irreplaceable You," and "The Cloverfield Paradox," while Crudup is known for his roles in "Spotlight," "Jackie," "Alien: Covenant," and "Justice League."
The as of yet unnamed morning show drama will also feature Jennifer Aniston and Reese Witherspoon, and, as announced earlier this week, Steve Carell, best known for "The Office."
The upcoming show is based on Brian Stelter's non-fiction book "Top of the Morning: Inside the Cutthroat World of Morning TV." It will explore the drama-filled lives of the men and women who star on morning talk shows.
Apple has already signed on to air two 10-episode seasons of the show, which is being produced by Witherspoon and Aniston.
Apple has more than a dozen original television shows in the works, the first of which could debut in March 2019 through a rumored video service that Apple is planning to launch. At least some of the content included in the upcoming video service could be free to watch through the Apple TV app.